What New Englanders can expect from Tropical Storm Jose
Cape Cod and the Islands will get brushed by Jose.
As of Wednesday morning, Hurricane Jose has been downgraded to a tropical storm. The track of the storm will take the heaviest winds out over the ocean, but tropical storm warnings remain in effect for Cape Cod, Nantucket and Martha's Vineyard. A wind advisory is in effect for Boston and much of eastern Massachusetts, encompassing a wide area from Cambridge to Gloucester. Much of Rhode Island also falls under this advisory, including Providence and Newport.
What's the forecast?
It's going to be a cloudy day for all of us, and there could be scattered showers around the area and a quick tropical downpour. Cape Cod and the Islands will be inundated with more numerous showers, causing some minor street flooding.
I suspect beach sand and some dunes will suffer the most damage from this storm. The persistent flow of wind off the water that's been occurring in recent days will continue into the weekend, changing the shape of several beaches through erosion, especially on the south side of Nantucket, the east side of Nantucket, the south side of Martha's Vineyard, and areas of Cape Cod that are exposed directly to the ocean. 
"The main impacts of Jose will be felt on Cape Cod and the Islands, especially Nantucket, and will be similar to those of a strong nor'easter with coastal flooding, beach erosion, locally heavy rainfall, and strong wind gusts," the National Weather Service said Wednesday morning.
Overnight Wednesday, as the storm continues to move ever so slowly eastward, the chance of rain will diminish to nearly zero well inland, with just a small chance of precipitation from Boston down toward Plymouth. The Cape and the Islands could still see a few showers or a heavier downpour overnight.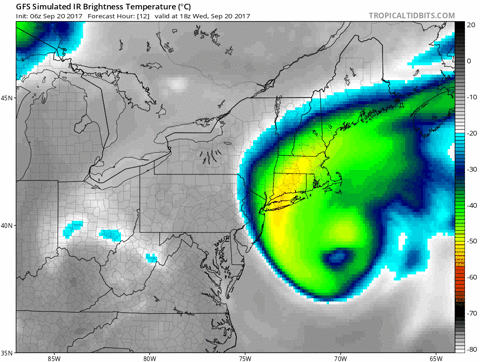 Clouds are going to dominate the weather Thursday because the storm will be close enough and we'll still have that flow of air off the water. You will still be noticing the winds, although they won't be quite as strong as this afternoon. The simulated satellite through Saturday shows thicker clouds remaining along the coast into Friday, with skies clearing inland.
Could we see power outages?
Winds in excess of 30 miles per hour can take down small tree branches. Once you get up to 40 miles per hour, coastal areas including Cape Cod, Nantucket and Martha's Vineyard could see scattered power outages. I don't expect this type of activity to be widespread, however.
Winds from Jose expand 300 miles from the center of the storm, but the strongest winds are going to miss New England.
What about Hurricane Maria?
Hurricane Maria continues to be a very intense and very compact storm. The track will take this storm over parts of Puerto Rico in the next 24 hours. This could be the worst hurricane that island has seen in 85 years.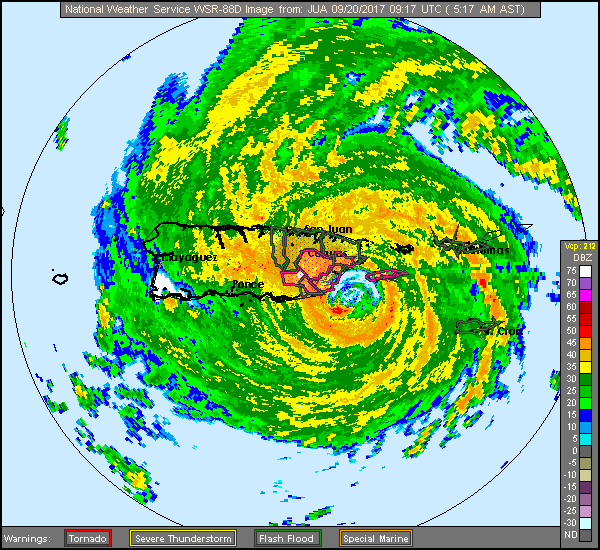 Follow David Epstein on Twitter: @growingwisdom.