Weather
Maps: Here are 7 snowfall predictions for Massachusetts this weekend
A Winter Weather Warning has been issued for Boston from early Saturday morning to Sunday morning.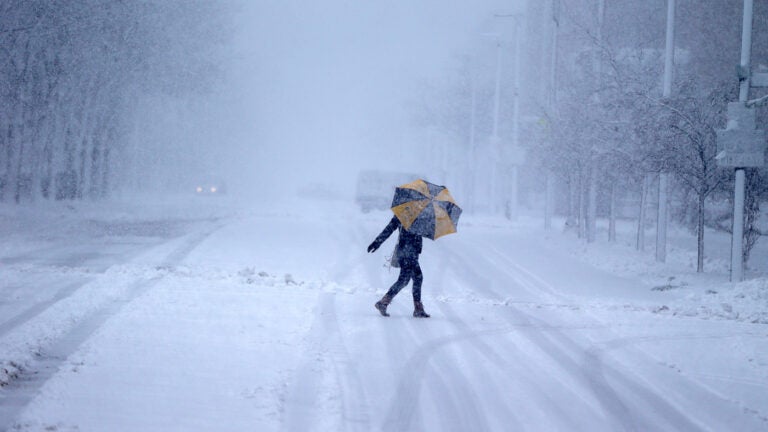 By now, you've probably heard: It's going to snow this weekend.
But just how much are you going to get?
In addition to meteorologist David Epstein's more detailed forecast, we've compiled seven snowfall prediction maps from local meteorologists below to help you figure that out.
The white stuff is expected to start falling sometime Saturday morning and continue through the night, with accumulations of up to eight inches in some area, according to the National Weather Service's updated forecast Saturday morning. A Winter Storm Warning is in effect for the city and surrounding areas from 4 a.m. Saturday to 7 a.m. Sunday.
Meteorologist David Epstein
CBS Boston
First Plowable Snow Of The Season On Saturday – What To Expecthttps://t.co/cDuJIf5h4V pic.twitter.com/r2FGPGla3H

— WBZ | CBS Boston News (@wbz) December 9, 2017
Snowfall forecast for Saturday. Still looks like 3-6″ of snow for much of the region tomorrow. #7news pic.twitter.com/wfWad5wDoR

— Jeremy Reiner (@jreineron7) December 8, 2017
Winter storm warnings as snow pushes into region https://t.co/aLOAGXpU6Z pic.twitter.com/u7ENcbSTKE

— NBC Boston (@nbcboston) December 9, 2017
https://twitter.com/JBrewerBoston25/status/939460295642185728