David Epstein: Some areas of Massachusetts could get 2 inches of snow
Get your snow shovels ready.
It's a beautiful cold December day across the area with bare ground and certainly the feeling of the holiday season in the air. Thus far we have yet to see any snow, but that may all be about to change this weekend.
upcoming storm's strength and path. A shift 50 to 100 miles to the west could bring plowable snowfall into eastern Massachusetts and could also drop rain or snow along the coast. If the storm moves eastward, only southeastern Massachusetts would get precipitation, either in the form of snow or rain, with temperatures marginally cold enough for the moisture to take a frozen form.
It will be challenging to forecast the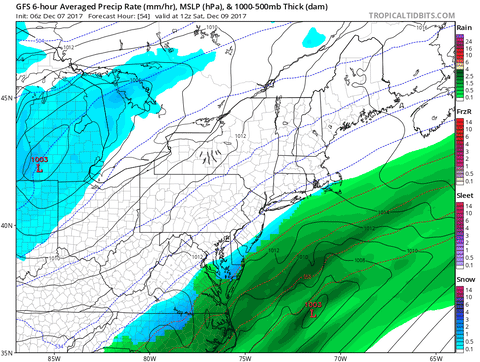 If we are going to get into a snow situation, it would occur later Saturday and continue overnight. The models we forecasters use have trended slightly west in the past 12 hours, but that could change over the next day or so.
This does not look like a blockbuster snowstorm, but some parts of interior southeastern Massachusetts, from New Bedford up to Weymouth, could see more than two inches of snow.
Any snow or rain on Cape Cod would wind down during the evening on Saturday, most likely after about 9 p.m.
Sunday will feature a blend of clouds and sunshine and chilly temperatures. Another shot of Arctic air will be poised to move into New England in the middle of next week. There's no getting around the fact that winter has arrived.