Weather
Forecasters issue winter weather advisory for weekend snowstorm
The National Weather Service is predicting most of southern New England will see 3 to 6 inches.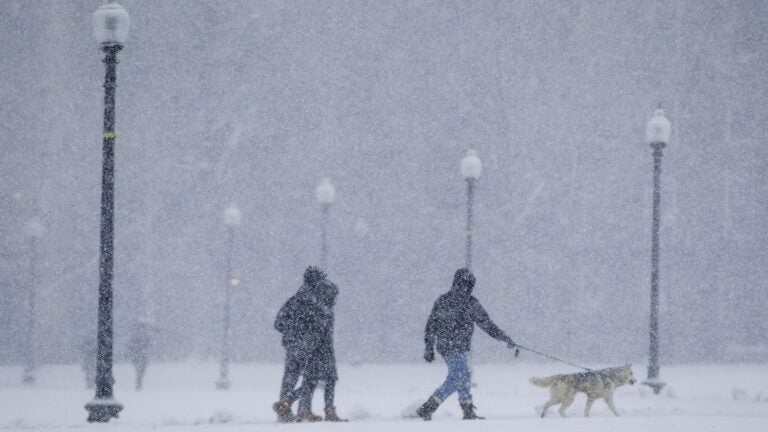 A storm that is expected to bring heavy, wet snow to much of southern New England and Massachusetts this weekend has prompted the National Weather Service to issue a winter weather advisory for most of the region.
The advisory, in effect from 4 a.m. Saturday through 7 a.m. Sunday for Connecticut, Rhode Island, and Massachusetts, excluding Cape Cod and the Islands, means the snow will at times make travel difficult.  
Forecasters are predicting much of Massachusetts northwest of the Cape Cod Canal will see 3-6 inches of accumulation, but there is a "low risk" for some spots to see between 7 to 8 inches of snow further inland.
"Roads will become snow covered and slippery Saturday morning and continue into Saturday night," the weather service said.
The forecast could still change in the next 24 hours. The weather service said the greatest uncertainty for snow accumulation is being caused by the question of how far northwest the rain/snow line will extend and fall.