Weather
Here's what the 'bomb cyclone' looks like from space
Thursday's winter storm is something to behold via satellite.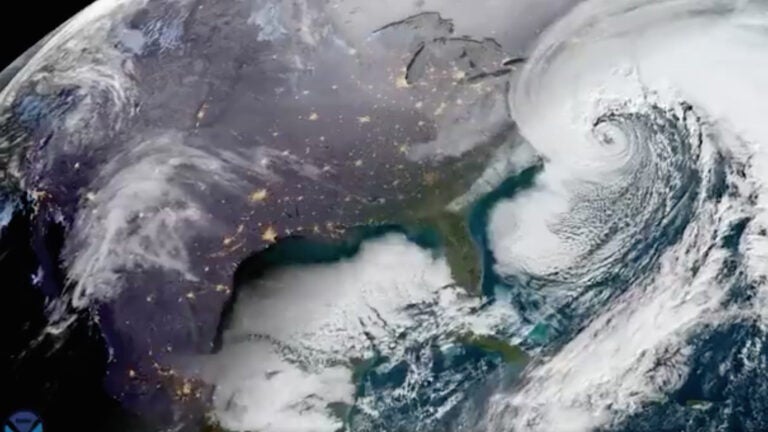 Look out your window and you'll likely get a clear visual of Thursday's powerful winter storm. However, the most incredible visual of the "bomb cyclone" may be from outer space.
The National Oceanic and Atmospheric Administration (NOAA) tweeted out a time-lapse video of the  storm using (recolored) footage from its GOES-EAST weather satellite. The video is nothing short of stunning — and intense.
This morning's #GOESEast view of the powerful #BombCyclone as it batters the East Coast with heavy snow and strong winds. #noreaster #blizzard2018. More satellite imagery: https://t.co/mbgRYot60A pic.twitter.com/qblv8x5QcM

— NOAA Satellites (@NOAASatellites) January 4, 2018
If you want to see more, NOAA will continue to post updated visible and infrared images from its satellite throughout the day on its website.