David Epstein: A rainy, warm and windy storm is headed for Massachusetts
Expect up to 1.5 inches of rain in some parts of the state.
Rain and high winds are on the forecast for Tuesday, which will start out slippery as a winter weather advisory has been posted in parts of northern Massachusetts where some light icing could occur overnight. Here's a detailed forecast for the warm, windy and wet day ahead.
Heavy rain
The heaviest rains will hold off until Tuesday afternoon and into the evening commute, though there may be a few rain showers during the first part of the morning as well. The rain will be heavy enough to cause some street flooding and potentially some brief basement flooding, but I don't expect the same issues we saw 10 days ago because we don't have as much snow melt to deal with.
How much rain are we getting?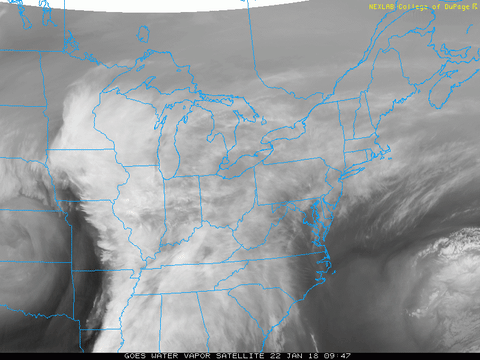 Generally, we should expect to see anywhere from half an inch to 1.5 inches of rain accompanied by strong, gusty winds. In southeastern Massachusetts, the winds could gust between 40 and 50 miles per hour. The rest of the state will contend with winds between about 30 and 40 miles per hour.
The thaw deepens (but not for long)
During the rain tomorrow, temperatures are going to be very mild, reaching the 50s all the way up into southern New Hampshire. These temperatures are upwards of 20 degrees above average reading for this week.
A strong cold front will push through Tuesday evening along with the chance of a thunderstorm. Skies will clear and temperatures will tumble down into the 30s. Wednesday will bring a lot of sunshine, along with gusty winds and colder air. But it will feel really cold Thursday and Friday when highs struggle to reach the upper 20s and lower 30s.
Don't expect that to be the start of a new round of Arctic air, however. Warmer air will move back into the region next weekend, when temperatures will once again reach the 40s, and perhaps even the 50s, by Sunday.