Weather
2 maps predicting how much snow we'll get through Friday morning
Only minor accumulations are expected, but it could make for a messy commute, according to forecasters.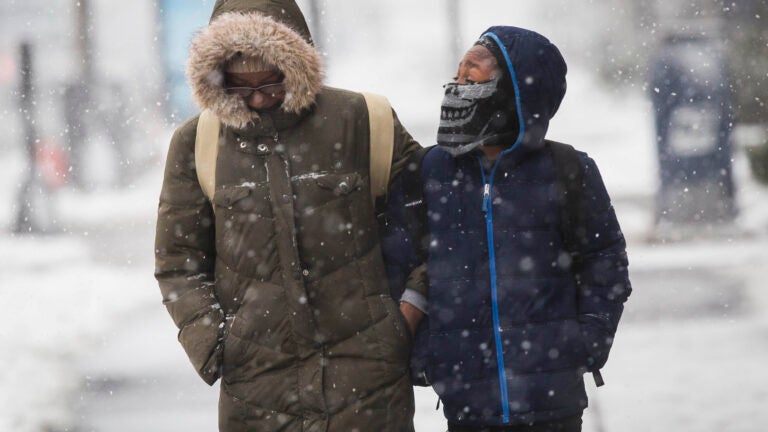 The National Weather Service is forecasting a mix of snow and rain for the region Thursday night into Friday morning.
"A weak warm front will move north across southern New England this morning," the service said Thursday morning. "An arctic cold front tonight into Friday morning should lead to another period or wintry precipitation, before wind chills fall to zero to 10 below Friday night."
Forecasters said only minor accumulations are expected, but the snow could impact the Friday morning commute.
According to the service's seven-day forecast for Boston, the city will likely see rain showers before 3 a.m. Friday, which will be followed by snow mainly before 11 a.m.
Here's a look at how much accumulation local meteorologists are forecasting for the region:
https://twitter.com/wbz/status/959011572805926913