Weather
5 maps showing what to expect from Thursday's wintry precipitation in Massachusetts
A mix of snow, sleet, and rain is on the way after the record-setting temperatures.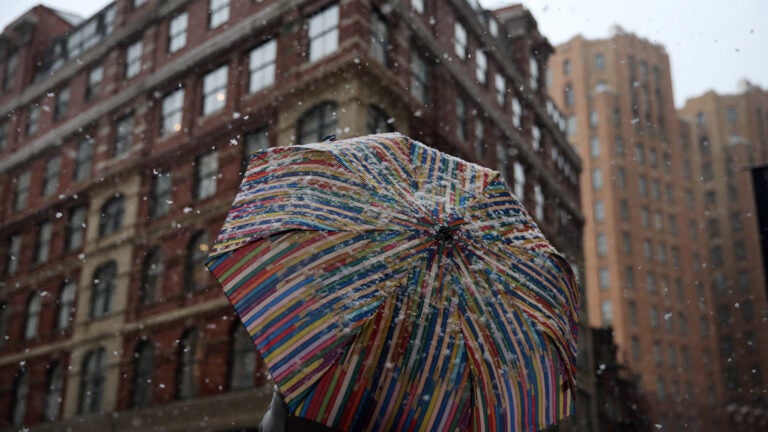 Tuesday and Wednesday brought record-setting temperatures to Massachusetts. Thursday will bring a mix of snow, sleet, and rain.
Temperatures
According to the National Weather Service, temperatures in the Bay State aren't expected to climb out of the 30s on Thursday, after they peaked around 70 on both Tuesday and Wednesday.
Timing
After temperatures drop 20-40 degrees overnight, precipitation will move into the region mid-morning and stick around through the evening, the service said on Facebook Thursday.
Snow, sleet, or rain?
As for what you'll see? Snow, sleet, and rain are all on the table, moving from north to south, respectively. The precipitation may transition to a "brief period of light freezing rain" before it ends Thursday evening, the service said.
Accumulation
No, it won't be 70, but you also won't really have to shovel. Only the northern part of the state, from Fitchburg to the New York border, is expected to see an inch or more of snow, according to the service.
What's next?
It's expected to be a rainy Friday afternoon in Boston with temperatures around 40, according to the service's seven-day forecast for the city. Forecasters say Saturday will be partly sunny with a high near 54, and Sunday will bring more rain with a high near 44.
https://twitter.com/NWSBoston/status/966641881579913216