Here's David Epstein's forecast for the rest of the weekend
Winds will remain strong as the nor'easter moves away.
The enormous nor'easter that brought flooding, damaging winds, and even heavy snow to parts of New England has now pushed farther out to sea. This morning's satellite images reveal the storm in the Atlantic with a big area of high pressure over Greenland, preventing the nor'easter from moving away very fast. Notice there's another storm farther out to sea as well. That storm and the high are part of the upper level blocking pattern.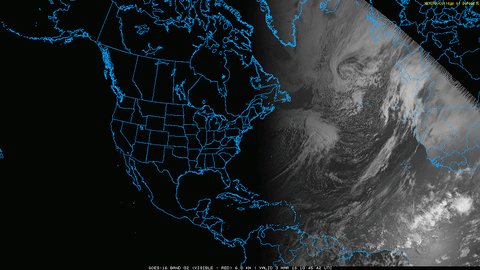 Although the storm is farther away, its influence will be felt for a couple of days. Winds Saturday will continue to be noticeable, although not anything close to the hurricane-force gusts we saw Friday, when several spots on Cape Cod and the islands reached winds of 90 miles an hour.
The next part of the storm will be another high tide around noon today. This is not expected to be as severe as the previous two tides, but there will be some moderate to borderline major coastal flooding.
This shouldn't be any worse that what we saw 24 hours ago, and most communities will see flooding somewhat less than Friday. Still, this will be a top 10 high tide for Boston, which is certainly noteworthy.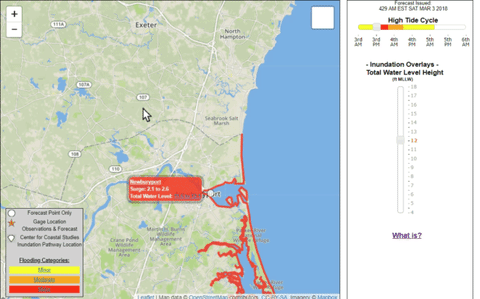 This was an intense nor'easter, and the winds with it were as strong as they've been since the December 2005 storm and Hurricanee Bob back in 1991.
The storm will move slowly away, and in fact will backtrack a bit Sunday. This could bring a coating to a couple of inches of snow overnight Sunday, and it may look quite wintry Monday morning.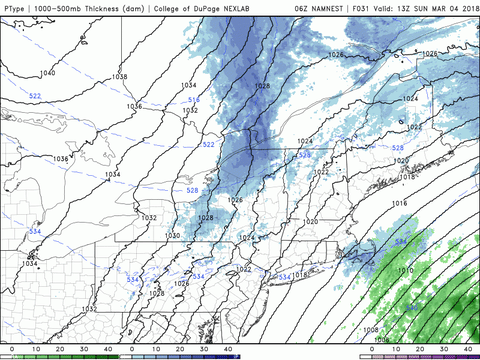 We are now in a new month and a new pattern. The next 10 days are going to feature seasonably cold temperatures, which will feel a lot colder compared with the spring-like readings we saw in February.
We are also going to see several chances for more rain and potentially snow. This doesn't mean the storms will impact us nor will they be as intense as what we just experienced. But the pattern is conducive for more coastal storms, including one on Wednesday.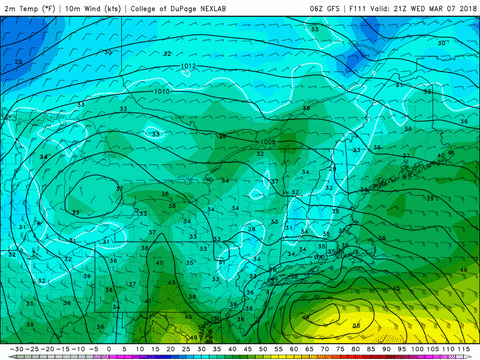 A new nor'easter will potentially bring more rain and snow later Wednesday. (COD Weather)
That storm will move across the country and then redevelop just off our coastline. Temperatures will be marginally cold for snow along the coast, but depending on the exact track of the storm, there could be significant snow over inland areas as well as northern New England.
Behind this system, the air will remain chilly but typical for early March. The warmth we saw in February is a thing of the past for a while.