Weather
David Epstein: What to expect from this summer in Boston
A look ahead to the summer of 2018.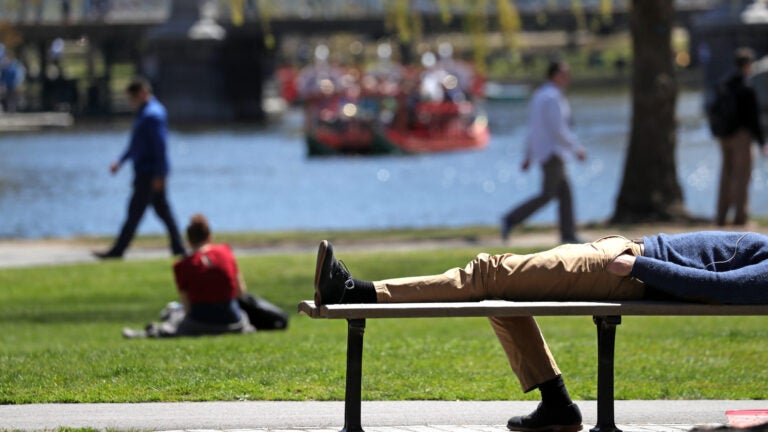 As we approach the month of May, our thoughts turn to this question: What will this summer be like?
While some like it hot and humid, for many of us, what makes a great summer is long stretches of dry weather without a lot of humidity. In order to see a summer with fewer humid days, winds would have to come from the west or northwest, pushing off the higher moisture across the southeast. We're fortunate here in New England that even in the hottest of summers there is still a break or two from the heat; all but the most extreme summers are basically just warm.
So what could this year look like?
One of the ways to forecast the summer is to look at how the atmosphere and oceans may be similar now to years past. Below is a composite of average temperatures using years when many meteorological variables were similar to this year. These analogs were chosen by the folks at WeatherBell Analytics. Other forecasters use different years, but I like this idea.
If the above scenario kicked in, it would mean a typical summer for us here in the Northeast, even if there were some heat extremes. However, it would be very hot in the middle of the country.
In terms of precipitation, personally, as a gardener, I want regular rainfall. The outlook for the summer puts New England in a typically wet or dry summer, depending on your perspective. Rainfall in June, July, and August is often sporadic, with some areas seeing more rain than others because of thunderstorms.
Other experts
It's worth noting that NOAA has forecast warmer and wetter than average conditions in the Northeast for this summer. The upper pattern to create this scenario would mean a lot of humidity and frequent bouts of showers, not something anyone wants. NOAA's outlooks tend to have a warm bias, and this pattern would be unlikely to occur, but not impossible.
Cool summer days
The WeatherBell analog has us in a typical summer, but what is it like when it's cooler than average? Let's look at the summer of 2009.
Meteorological summer is the period from June to August. During that stretch in 2009, there were 27 days, nearly a third of the summer, when the high temperature was only 70 degrees or less. For many of you, this would be a horrible summer with very little heat. The trend of the past 100-plus years has been for fewer such cool summer days, so it's unlikely we would repeat such a summer again this year.
Prolonged heat
Now let's look at the other side of the coin. Let's choose 85 degrees and higher to be our benchmark for very warm. There have been summers where readings stay in the mid-80s or warmer for nearly three weeks. As recently as 2015, there were 10 days in a row when the temperature was 85 or warmer.
Don't rain on my parade
The temperature can really ruin a summer day, but so can rainfall. A sunny day in the mid-70s is certainly better than a rainy one in the lower 80s. The number of days between June and August where it rains will often determine how you end up feeling about the summer.
Back in that cool summer of 2009, there were 38 days with measurable precipitation. Contrast that with the summer of 1912, when only 16 days saw measurable precipitation during meteorological summer. The recent past has been quite dry. From 2014 through 2016, there was very little summer rain, which of course put us in droughts. Last summer was about average in terms of rainfall.
Summer will come
The bottom line is that the warm season is coming, and, no matter what the three warmest months of the year bring weather-wise, it's a chance to enjoy living in New England, whether it's the fabulous coastline or the mountains or anywhere in between. How hot it will be this summer is unknown, but, since records began in Boston, there's only been one time when it didn't reach 90 degrees in June, July, or August and that was in 1889. It's going to get hot at some point, it's just a matter of when and for how long.