Weather
Here's how hot it will feel in Massachusetts on Wednesday
"If you must be outside, please stay hydrated and avoid being in direct sunlight as much as possible."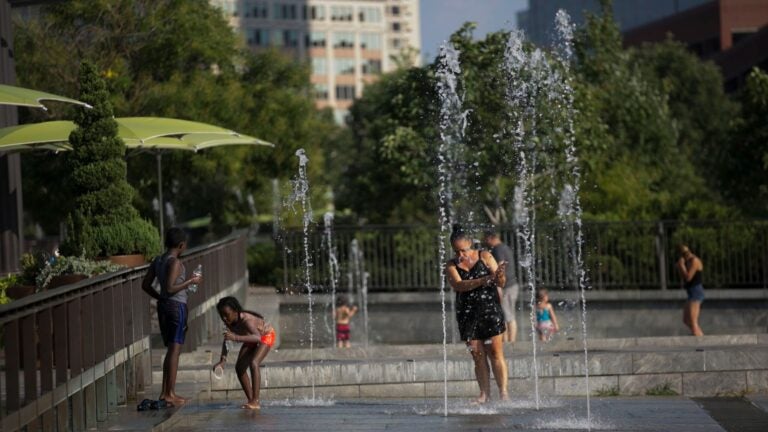 How hot is it in Boston? Record-breaking, according to the National Weather Service.
Service forecasters said that as of 1:44 p.m. on Wednesday, the city reached 98 degrees, breaking the previously held record of 96 degrees, which was set in 1953.
[BREAKING] At 144p, #Boston recorded 98° (record-breaking, previously 96° in 1953) … w/ a 69° dewpoint, the heat index is 104° … also #Worcester hit 90° at 152p, it's 3rd day of the year recording +90° temperatures

— NWS Boston (@NWSBoston) August 29, 2018
Meteorologists have been cautioning Massachusetts residents that the extreme heat and humidity will make it feel like it's over 100 degrees across most of the state.
[Noon] Heat indices shown below, a combination of heat & humidity. Highs getting into the 90s with lows @ the mid 70s. From our observational network … most of S New England is baking in this heat … #scorcha pic.twitter.com/EZt6ZBkomA

— NWS Boston (@NWSBoston) August 29, 2018
The service expanded the excessive heat warning for all of eastern Massachusetts, and a heat advisory remains in place for much of southern New England.
"If you must be outside, please stay hydrated and avoid being in direct sunlight as much as possible," forecasters said.
Overnight, Boston's low temperature of 81 degrees tied for the city's "second all-time warmest low temperature," according to the service.
[BOS Climate] So far the overnight low for Boston is 81F at 5:04am. This ties for second all time warmest low temperature. The warmest occurred back in 1975 on Aug 2nd at 83F.

— NWS Boston (@NWSBoston) August 29, 2018
The city has opened community pools to the public as cooling centers on Wednesday.
No membership is required to swim at a @BCYFcenters pool on Tuesday or Wednesday, but swimmers must fill out a short intake form. You can find the form & a list of pools at https://t.co/nDLPwRZYnk

— City of Boston (@CityOfBoston) August 27, 2018
Forecasters say rain showers and thunderstorms on Thursday will bring some relief from the oppressive temperatures that have blanketed the region since Monday.