Weather
The Weather Channel predicts 'near or above average' temperatures for New England through January
The warmer temps are brought on by El Niño, meteorologists said.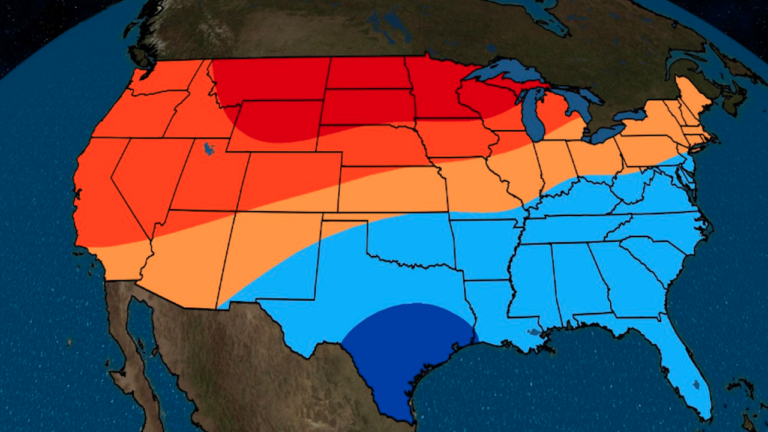 The Weather Channel predicts Massachusetts and much of New England can expect average temperatures through January.
The station released its national winter temperature outlook earlier this week, and Weather Company forecasters issued the following predictions for New England:
November

 should bring near or slightly above average temperatures, "where the Northern Tier of the country is much above average," meteorologist Danielle Banks said.

In December, forecasters predicted that this pattern of average temperatures will continue.
In January, as the South remains colder than average, "we do see that expansion a little more so into the mid-Atlantic as well as the Northeast," Banks said. All of New England goes near or slightly below average, minus much of Vermont, which stays at average or above average, according to the map.
These predictions fall in line with what the National Oceanic and Atmospheric Administration released on Thursday.
A much different temperature regime is expected across the Lower 48 states as we approach the start of #winter. Here's our latest outlook for November through January 2019: https://t.co/vfwhVxCDy1 pic.twitter.com/mwmnS3OcYU

— The Weather Channel (@weatherchannel) October 15, 2018
While the Northeast is expected to hover around average, the South may see lower-than-normal temperatures through January. This has to do with El Niño, forecasters said. 
El Niño, in simplest terms, is the warming of the ocean's surface in the central and just east of central Equatorial Pacific, according to NOAA. As a result, the northern and western portions of the United States experience temperatures that are higher than average. While that happens, Florida and the Gulf Coast see more precipitation, and the Pacific Northwest and Ohio Valley are usually more dry.
Meteorologist Todd Crawford, of The Weather Company, believes the positive phases of the North Atlantic Oscillation and the Arctic Oscillation could be "fading away."
When the NAO goes negative, cold air can be pulled south toward the eastern United States, according to The Weather Channel.