Weather
David Epstein: Here's what to expect from our first nor'easter of the season
"As nor'easters go, this storm will be an appetizer for what's likely ahead this winter."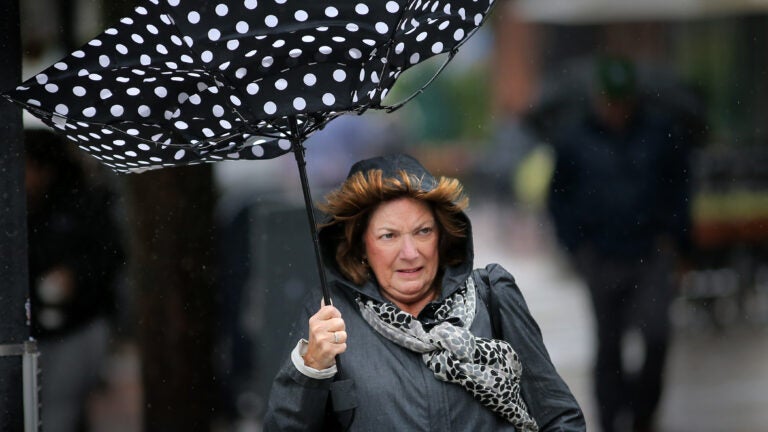 The season's first nor'easter will impact New England this weekend.
The storm system continues to take shape Friday night to our south and then move northward along the coastline as a nor'easter. Remember: The term "nor'easter" just means that we have a system featuring northeasterly winds. The word itself doesn't necessarily convey the severity of the storm.
If you have plans Saturday that require dry weather, they're potentially going to be postponed or canceled. Since the rain arrives Saturday morning, it's going to be tough to get in any yard work, football, soccer, or even a round of golf. Blame Mother Nature.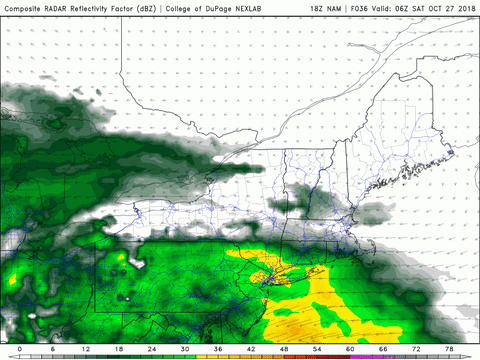 Rain arrives Saturday morning. (COD Weather)
The rain will continue for much of Saturday afternoon, but it will taper off around the time it gets dark. Saturday evening will likely feature a lot of clouds and a little bit of drizzle, but not much in the way of significant rainfall.
Most of the strongest winds with this storm will occur from right along the coastline to 3 to 8 miles inland. A high wind warning has been issued for Saturday for Cape Ann, Cape Cod, and the islands. At the coast, winds could gust over 40 miles per hour, and since there are still so many leaves on the trees, this could cause tree damage and subsequent power outages.
Away from the water, I'm thinking the winds won't be strong enough to cause much, if any, damage. The wind could create some travel issues — mainly in the form of delays or cancellations of smaller aircrafts and at regional airports.
The strongest winds will occur Saturday afternoon into very early Saturday evening before tapering down overnight. This will coincide with high tide, which occurs just after 1:30 p.m. Saturday.
Those of you along the coast can expect some minor beach erosion, splash-over, and up to 5-foot seas, but as nor'easters go, this storm will be an appetizer for what's likely ahead this winter.
Rain will generally average 1 to 2 inches throughout southern New England, which may cause some temporary street flooding, but it won't be enough to do anything more than that. If your gutters are clogged by leaves, some of the water could spill into the front parts of your house that are normally protected by the gutters.
If you're traveling to northern parts of the state or the Berkshires, be aware that there could be some snowflakes or sleet pellets — another sign of things to come.
Northern New England will see some snow and ice from this storm, and travel could become tricky there on Saturday.
Back around Boston, Sunday will be a better day with a lot of clouds and even perhaps some breaks of sunshine. Some of the models are bringing very mild air into parts of the region, while other data is keeping cooler air in place. Plan on temperatures in the 50s, and we'll call it a pleasant surprise if we reach the 60s.
If you haven't had a chance to enjoy the foliage this season, take a look Friday. By Sunday, many of the fully changed trees could be mostly bare. In the end, that's probably the biggest impact from this weekend's nor'easter.