Weather
Here's David Epstein's forecast for Thursday night's snowstorm
Most of the snow will fall in the Boston region between 8 p.m. and 1 a.m.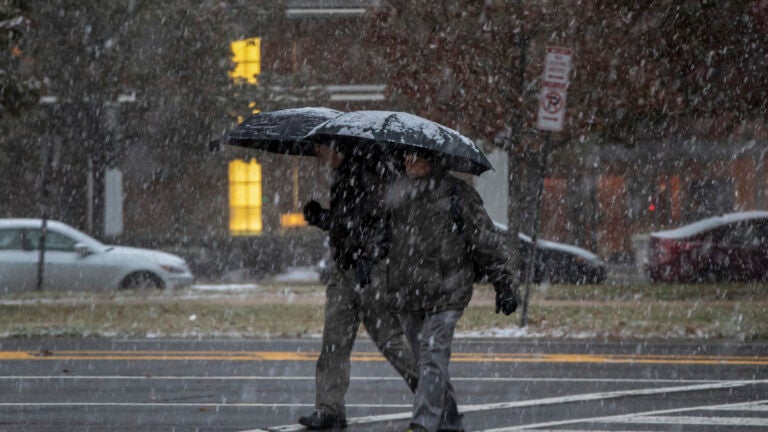 Our stormy November continues with a nor'easter that moves up the coastline later Thursday, bringing a period of moderate-to-heavy snow before changing over to rain overnight.
It's been snowing in the nation's capital this morning, and that precipitation is now moving toward the Northeast. Snow will arrive in southern New England around 2 or 3 p.m. across Connecticut, but around Boston, it'll hold off until just after the evening commute. There may be a few snow showers before that time, but the bulk of the accumulation will occur between 8 p.m. and 1 a.m.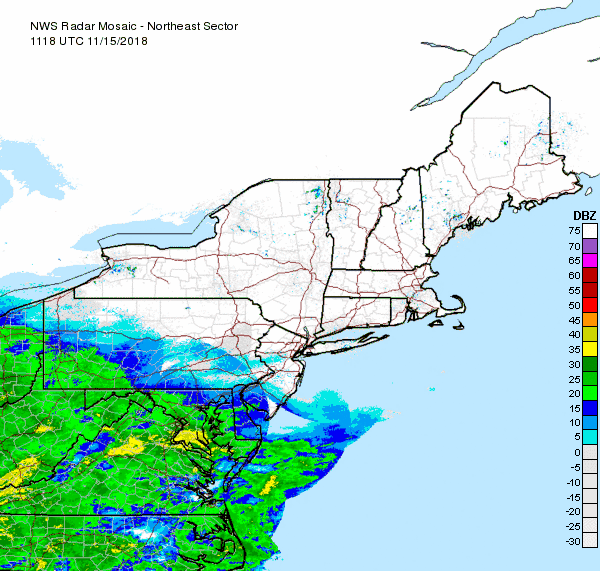 Thursday morning precipitation was heading toward New England. — NOAA
If you don't need to be on the roads tonight, I don't recommend being out there. The snow will quickly stick, and visibility will drop. Road crews should be able to easily keep up with this system, though.
The good news is that any leftover mixed rain, freezing rain, and sleet will change to rain along the coastline early Friday morning. There won't be any additional accumulation, and along the coastline, much of the snow will be washed away.
Inland, the cold air will last longer, and there could be some ice on top of the snow, especially north and west of Route 495 heading into southern New Hampshire. As the storm pulls away, look for a quick change back to snow over the central and western part of the region, but any accumulation will be light or none at all.
In Greater Boston, we'll see a period of steady rain Friday morning before clearing moves in for Friday night. There won't be any precipitation on your ride home Friday. I don't expect temperatures to fall dramatically, so I'm not looking at a flash freeze, either. Temperatures will be near freezing by Saturday morning, so there could be a few icy patches.
https://twitter.com/growingwisdom/status/1063068417631158273