Weather
Maps: Here's when to expect rain and wind on Thursday
The city could see up to 1 ½ inches of rain, according to the National Weather Service.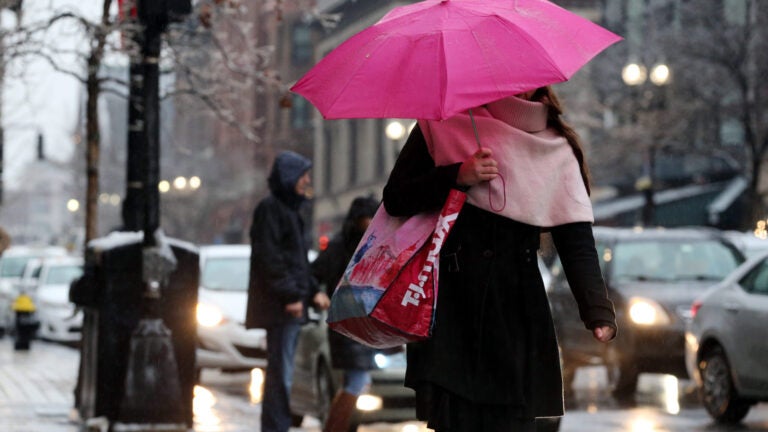 Thursday's rain and wind are predicted to pick up later in the afternoon, according to the National Weather Service in Norton.
The strongest winds and rainfall in Boston are expected between 3 and 5 p.m. , meteorologist Kim Buttrick said. Sustained winds could reach 15 to 20 miles per hour in the city.
"Throughout the day, we can expect rain showers, heavy at times, and strong southerly winds," Buttrick said.
The city can still expect 1 to 1½ inches of rain Thursday, and this prediction extends along the entire Massachusetts coastline, including Cape Cod. For points inland, including Bedford and Taunton, the forecast increases to 1½ to 2 inches.
Maximum wind gusts expected in Boston are 45 to 50 miles per hour, while the South Coast and Cape Cod could see gusts of 55 to 65 miles per hour.
The service has issued a variety of weather watches for the storm.
Eastern Massachusetts is at a "greater risk" for power outages and tree damage.
The rain should move out of the city by 7 p.m., Buttrick said.
While Thursday's highs could reach the mid 50s, temperatures will drop into the 30s overnight. Highs Friday will be in the mid 30s.