Weather
5 maps predicting how much snow will fall Saturday morning
Local forecasters weigh in on the first of two storms this weekend.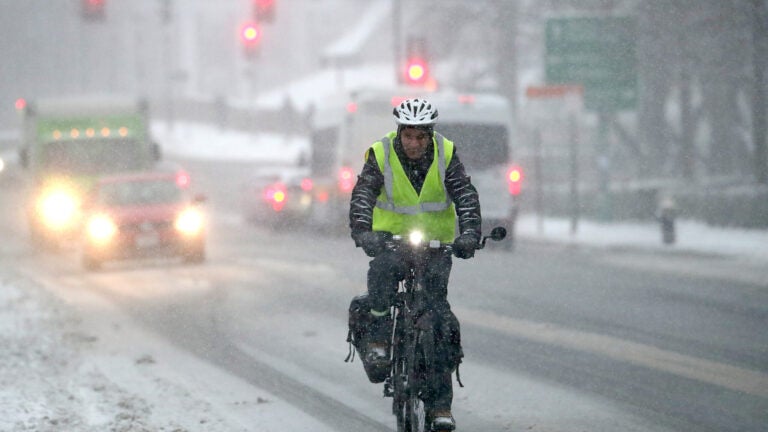 Another snowstorm will impact southern New England early Saturday morning, according to the National Weather Service.
Most of eastern Massachusetts, including Boston, can expect 3 to 4 inches of snow, according to a map from the service on Saturday morning.
"In case you missed it, the snowfall outlook this morning has been dropped by 2 inches for most of the area," WCVB's Kelly Ann Cicalese tweeted. "The snow was rather delayed, so the Winter Storm Warning has been canceled. Winter Weather Advisory is still in effect."
It's not the only chance for snowfall this weekend. Another storm is on the radar for Sunday night into Monday.
Here's what local meteorologists are predicting for Saturday's storm:
Latest update for tomorrow. Mood snow north & west, steadier south & east. Winding down after 1pm. Temps 31-34F for this one. #wbz pic.twitter.com/FQarvyIHfO

— Eric Fisher (@ericfisher) March 2, 2019
Updated Saturday snow map…..1-3″ around metro Boston. 3-6″ south of town. #7news pic.twitter.com/z4wsPh38GY

— Jeremy Reiner (@jreineron7) March 2, 2019
https://twitter.com/BOS25Weather/status/1101696491926814720