Weather
4 maps predicting how much snow will fall Sunday night into Monday
"It will be a sticky wet snow."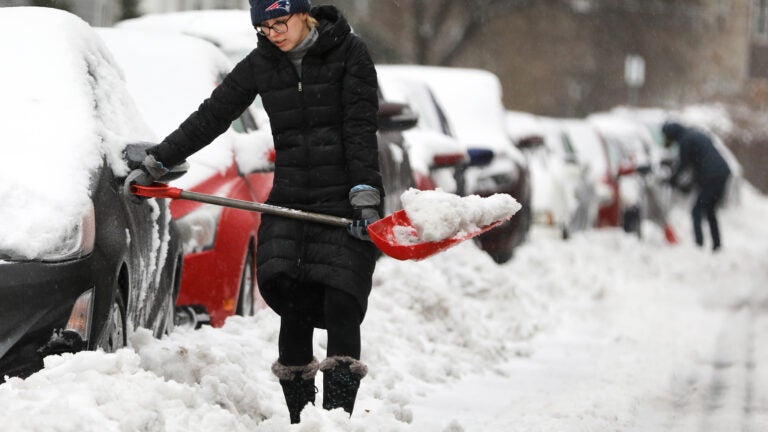 After Saturday's storm, Massachusetts is expected to see more snow Sunday night into Monday morning.
The National Weather Service has posted a winter storm warning for 7 p.m. Sunday through 10 a.m. Monday morning. The latest expected snowfall map, released Sunday morning, puts Boston and much of eastern and central Massachusetts in the range of 6 to 8 inches of snow.
"A winter storm moving up the coast will spread several inches of snow over the region tonight, which will likely affect the Monday morning commute," the service said on Twitter.
Meteorologist David Epstein predicts Boston could see 5 to 8 inches of snow with 3 to 5 inches forecasted for southeastern Massachusetts, as well as the central and western parts of the state.
"Most of us are in the 4-8 inch range for tonight's storm," he said on Twitter. "Not a big snow event, but likely creating delays and cancellations the first part of Monday."
Here's what local meteorologists are saying about the second storm of the weekend: