Weather
Here's what The Weather Channel says spring and early summer will be like in the Northeast
The channel released forecasts for April, May, and June.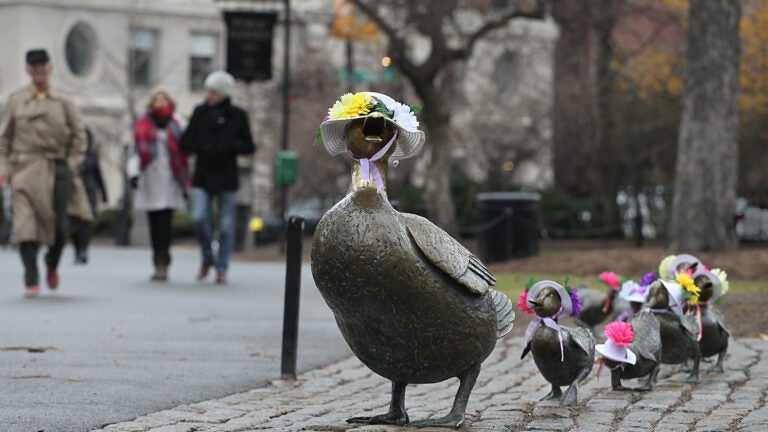 The Weather Channel predicts that the Northeast will see "above-average temperatures" in the spring and early summer, particularly in April and May, according to a recently released report on the upcoming season. 
Eastern Massachusetts falls into the "above average" category range from April through June, according to a map from the channel. New Hampshire, Maine, and part of Vermont can also expect to see warmer temps. Western Massachusetts and Vermont should be around or slightly above average.
Spring, early summer temperature outlook is in and indicates warmer-than-average temperatures in parts of Northwest, Northeast and cooler in Southwest, Plains: https://t.co/TwmTNMrf9a pic.twitter.com/DWVvJzIG9j

— The Weather Channel (@weatherchannel) March 14, 2019
April is expected to bring above-average temperatures for all of New England and much of the Northeast, according to the report.
"Above-average temperatures are forecast across portions of the far northern tier, from Washington State through the northern Great Lakes and into parts of New York and New England," the report said. "Areas a bit farther south, from the Northwest into the East, can anticipate near-average or slightly warmer conditions."
June should have average temperatures or be just above it, the forecast shows.
"Looking at the summer as a whole, Dr. [Todd] Crawford, [The Weather Company's chief meteorologist,] said that the 'climate model solutions are indicating warmer-than-normal summers in the Pacific Northwest and Northeast, with best chances for below-normal temperatures across the Plains,'" the channel said.
Summer temperatures are thought to be affected by El Niño plus "above-average soil moisture that persists for much of the U.S.," the channel said.