Weather
Here's what time more rain showers, thunderstorms are possible this afternoon
Forecasters expect more wet weather this Marathon Monday, but "the main show" is over.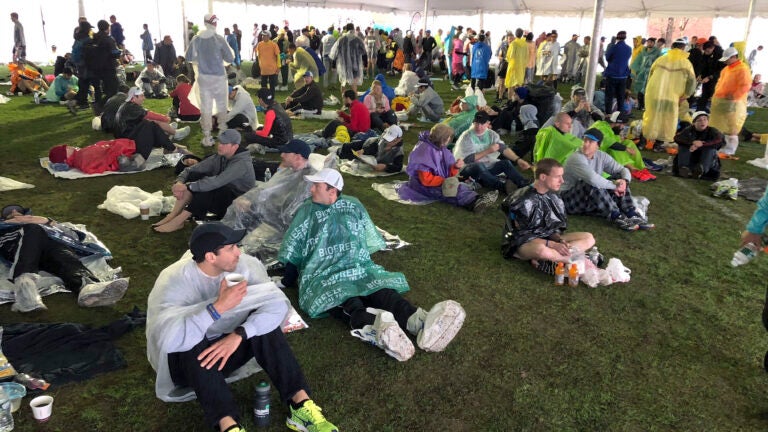 While Monday morning's rain showers and thunderstorms have passed, more wet weather could be in store this afternoon, according to the National Weather Service.
Forecasters expect a lull during the peak running times of the 2019 Boston Marathon, but then a cold front moves in, and it could bring scattered showers and thunderstorms as a result, according to meteorologist Kim Buttrick.
These scattered showers are predicted between 2 and 6 p.m., Buttrick said, "but the main show" was this morning.
"That was a more organized line of showers, heavy showers, and thunderstorms," she said.
[1005 am Mon] The back edge of the widespread showers had moved east to south coastal MA, the Cape and Islands. These showers will continue to move offshore thru late morning. Scattered showers expected this afternoon, with a few t-storms possible. pic.twitter.com/GZXlMkC9EA

— NWS Boston (@NWSBoston) April 15, 2019
Photos: The Boston Marathon through the years:
[bdc-gallery id="138482″]