Weather
Here's David Epstein's forecast for the holiday weekend
Expect warm, muggy conditions and some rain.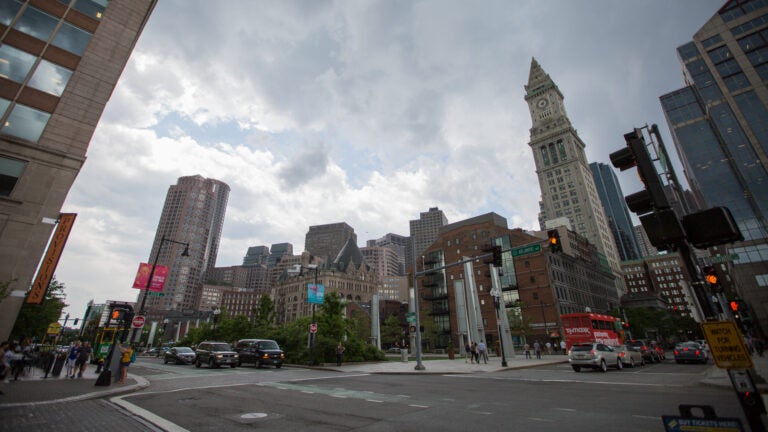 This weekend's weather will be warm and a bit muggy, with scattered showers and some heavier rain in between. Although showers are in the forecast for most of the holiday weekend, the biggest risk for a steadier period of rain is Saturday night into early Sunday. There will be many dry hours between any wet weather. A flood watch is posted for western New England and up north, where more rain and melting snow could create flooding.
Here's your complete weekend weather forecast:
You'll notice the humidity starting Friday.
A warm front moves north of the region overnight, bringing in milder air. Temperatures Friday will reach between 65 and 70, and you'll notice the humidity. This is the case for the next three days, with the dew point running at or above 60 degrees. If this were the middle of summer, it wouldn't feel quite as humid, but because we're not used to it, we'll definitely notice it.
In terms of showers, there is the chance for a couple of rain showers or a light drizzle throughout the day, but it's going to be dry most of the time.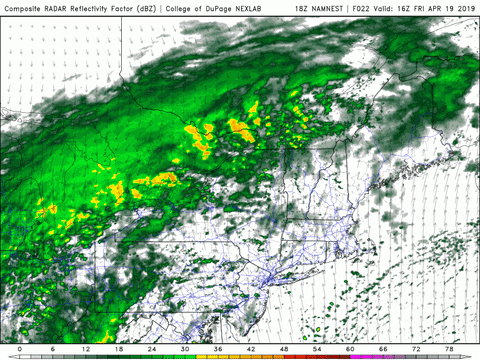 Saturday brings rain later.
I expect the radar to show heavy rain over western New England on Saturday, but dry weather in the east. We'll be watching this area slowly move toward the coastline throughout the day and into the evening. The heaviest rain will remain west of Boston, but throughout the day there is still the risk for a quick shower. That muggy and warm feeling will continue.
Sunday will be a mixed bag.
Sunrise on Sunday will feature a lot of clouds and a chance of showers. After what should be a period of steadier showers overnight Saturday, it looks as though Sunday will feature a lot of clouds, a few glimpses of sun, and perhaps a couple more showers by afternoon. We will have to watch more rain over the south coast, which could potentially bring a steadier rain. Temperatures will be in the 60s. I don't expect the air to really dry out until earlier next week. Temperatures will be a bit cooler than the previous two days.
Unsettled weather continues early next week.
The unsettled weather continues for Monday and perhaps even into Tuesday, with a blend of clouds and sunshine, but still the risk of some showers. Temperatures will continue above average, especially at night.