Weather
Here's David Epstein's summer weather outlook
Summer is here! Take advantage of the warm weather and make the most of what New England has to offer.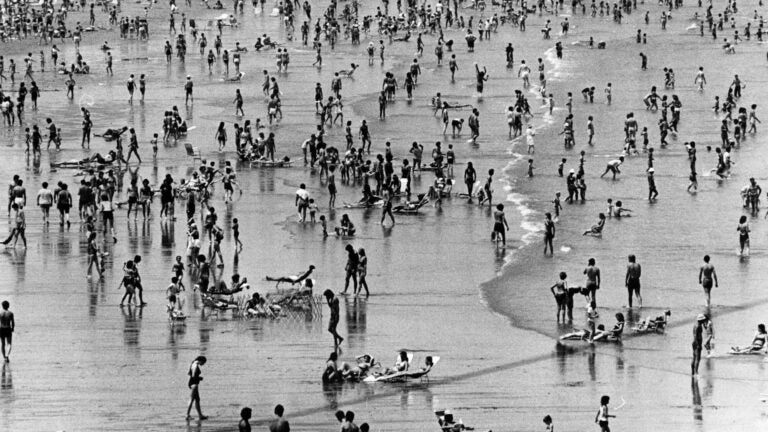 Meteorological summer began on Saturday, which marks the start of the the warmest 93 days of the year.
Unlike a winter forecast, looking ahead into summer is quite different. A summer forecast is, in one sense, less impactful because the range of possibilities is not as great as it would be in the colder season. No snowstorms, no freezing rain, no extreme cold.
We know that June, July, and August are going to be warm. Even a cool summer still brings warm weather. One of the coolest summers on record was back in 1816, the result of the April 1815 eruption of Mt. Tambora in Indonesia. In spite of this, even that summer brought some limited hot weather.
Many people take at least one week off during the summer, and if that week is sunny and warm, your perception of the summer will be much better than if your vacation week is cloudy and wet.
You should expect a few things weather-wise over the next three months:
It will be humid.
First, the humidity is going to continue to increase, usually peaking in late July and the first half of August. There will be several periods where it's uncomfortably humid. This is always the case.
Last summer was particularly humid. Looking at the averages, it's unlikely we'll again see the extended humidity levels that we experienced last year. However, there's been a lot of rainfall in the middle part of the country this spring, and wet ground tends to promote more moisture in the air, so I do expect humidity to be a big part of our summer.
Last summer we also had many more days of 90-degree temperatures than average. In a typical year, we might see anywhere from 12 to 16 days at or above 90 degrees. Last year that number was a whopping 23, a week-and-a-half more than usual. It was even hotter inland.
Ocean temperatures and severe weather patterns could offer clues. 
New England summers are often driven by what's going on in the oceans around the globe. There's even a connection between the type of severe weather season we see in the U.S. and what's going on with the ocean temperature pattern.
While we can't make direct connections between severe weather and summer conditions, it is worth noting that the last time we saw so much severe weather as this year was 2011, and that particular summer ended up much warmer than average.
The ocean temperatures east of New England are quite a bit cooler than last year, which may lead to more sea breezes this summer if they remain.
A wet spring could mean a hot summer.
Meteorological spring 2019 has been cloudy with frequent precipitation; we've seen the most number of days with rain or snow since 1983. That summer was brutal with more 90-degree days than any other on record. It's only another anecdote of a possible hot summer ahead.
Drought is less likely due to adequate rainfall this spring. We will have some dry weeks ahead, but I don't foresee a repeat of the summer of 2015 or 2016 when rainfall was scarce.
It's trending warmer.
We also know that overall temperatures have been warming. There's a trend toward warmer summer temperatures. There's also a bigger trend toward warmer nights. This one of the most notable changes we've seen in summer over the past few decades.
The upcoming summer likely will have fewer cool nights than average, and it will take longer for the temperatures to drop. A more humid summer would mean warmer evenings. More moisture in the air means it takes longer for things to cool off. If we have another summer with dew points above 65, much of the time the temperature can't go below that, and it will make the evenings too warm for good sleeping.
Hurricanes could threaten New England.
Summer is also the start of hurricane season. This is a big unknown for how this may impact New England. You need to go back to 1991 when Hurricane Bob hit our coastline to find the last hurricane making landfall in New England. It only takes one hurricane to change lives.