Weather
Here's David Epstein's forecast for this stunner of a weekend
We're in for sunshine and ideal June temperatures.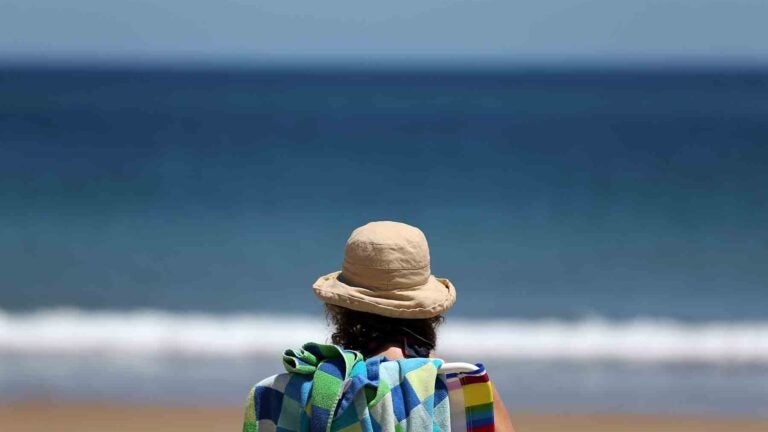 Every once in a while we get a really perfect string of days where the temperatures are warm and the humidity is low. This will be the case this upcoming weekend, starting Friday.
Here's your complete weekend weather forecast.
Friday is picture-perfect.
There's not a lot to say about Friday, except that it's going to be perfect. Expect wall-to-wall sunshine and light winds. A sea breeze could occur in the afternoon and knock temperatures back a few degrees, but many inland areas will get well into the 70s.
A super summer Saturday.
Unlike last weekend when Saturday was clearly the pick, this Saturday and Sunday are virtually carbon copies of one another. Tides will be high during the middle part of the afternoon, but check your local beaches for the exact times. The sun will set around 8:20 p.m. as we now approach the latest sunsets of the year and the earliest sunrises.
Sunday — emphasis on 'sun'
I don't expect much change between Saturday and Sunday, with another day featuring plenty of sunshine and warm temperatures. Temperatures on Sunday may be slightly warmer, but only by a degree or two. A few towns will make it into the lower 80s away from the water.
Remember: The sun is very strong this time of the year and you can get burned in just an hour of exposure, because the angle of the sun is so high — even after 5 p.m. It's a good idea to wear sunscreen.
The outlook for next week:
A slow-moving system will approach the area later Monday, but I think it will remain dry until Tuesday, when a few showers arrive. By that point we're going to need the rain. Enjoy the weekend.