Weather
Here's David Epstein's forecast for the final weekend of June
The models have numerous showers on Saturday across all of New England.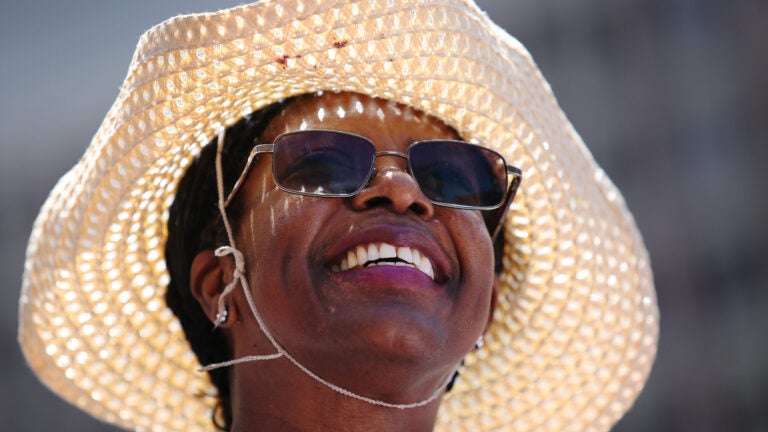 This weekend is going to bring typical summer weather: a noticeable uptick in heat and humidity as well as showers and thunderstorms at times. After the weekend, we're looking at a fantastic weather pattern for the holiday week.
But let's not get ahead of ourselves. Here's your complete weather forecast for the final weekend of June.
Friday will be quite warm.
You've probably noticed the fog the past couple of mornings, but Friday is a little bit brighter, especially inland. We won't have to contend with a cool sea breeze as much as Thursday, so many areas right to the coastline will exceed 80 degrees. There's an outside chance that Logan Airport reaches 90 degrees, but if not, the rest of Greater Boston will see many spots at or above that number.
It will be a little bit less humid than Thursday. There's no chance of rain.
Saturday brings showers and thunderstorms.
Saturday is one of those days where we will see a blend of clouds and sunshine, but a cold front to the west will help to kick off showers and thunderstorms as the day progresses. 
Some of these storms could be strong to severe, and a couple of lines of showers could move through the region during the day.
This is the type of forecast where you'll just have to go ahead with your outdoor plans unless you need a 100-percent guarantee of dry weather. Keep an eye to the sky and the latest radar.
You'll notice humidity will be quite high, and temperatures will be in the mid-80s.
Sunday isn't as warm.
It's not as warm on Sunday with temperatures in the 70s, but there's still a risk of a couple of showers or a pop-up thunderstorm. The highest chance of all of that will occur in the morning, and as the afternoon goes on, I actually think it will get brighter and drier. This will set us up for a really great start to next week.
The holiday week is looking gorgeous.
With July 4 coming toward the end of next week, many folks will be taking off a lot of time. As of right now, the weather looks fantastic, with warm temperatures and perhaps a shower on Tuesday. But, generally, we're looking at a dry and nice pattern. More details on that soon.