Weather
Here's David Epstein's forecast for the second weekend of July
Get set for a perfect beach weekend.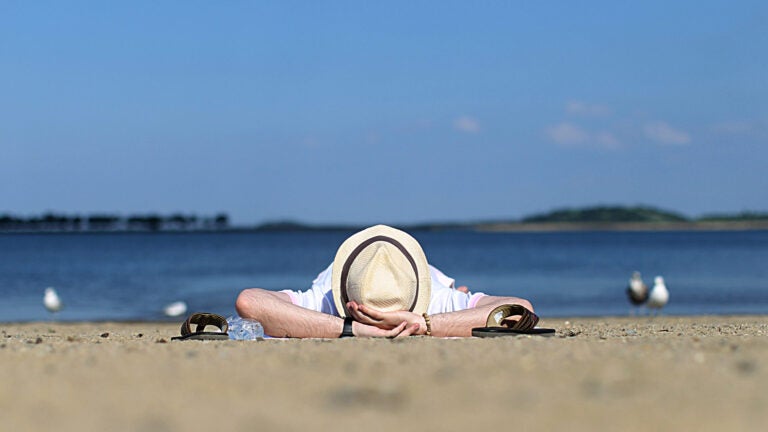 This weekend's weather in a nutshell? A perfect beach weekend, following some showers Friday.
Here's your complete forecast for the second weekend of July.
A humid Friday with some showers:
An area of showers moves through overnight Thursday into Friday, and we'll see this pass offshore in the morning. If there's any severe weather, it will end during the day. Behind this, it will become increasingly humid with another chance for isolated showers and storms later in the afternoon. 
In between showers, there could be some breaks of sunshine interspersed with the clouds. Temperatures will get back into the 80s. The humidity will be the most notable weather feature through Friday evening.
A warm Saturday with a bit of a breeze:
Saturday is our warmest day of the weekend, but only by a couple of degrees. I expect plenty of sunshine Saturday. We will see a light westerly wind that may briefly turn onshore in a few spots. This makes it slightly cooler if you are within a few hundred yards of the water. All in all, it's a very warm day with less humidity.
The tide will be high early in the morning, and a low tide is during the middle part of the afternoon.
A super summer Sunday:
All signs point to a very warm day once again with temperatures in the upper 80s inland. Temperatures will remain in the low-to-mid-80s across Cape Cod and the islands. Humidity will remain in check with dew points in the 50s. When the air is that dry in July, any flowers and other plants you have in containers need to be thoroughly watered each day.
I'm going to mention an isolated chance of a thunderstorm on Sunday over the northern New England mountains. This isn't likely, but it's worth mentioning. Otherwise this is an ideal summer day for all activities.
Looking ahead to next week:
The heat and humidity will remain tolerable for the beginning of next week, but there are some signs that it'll get hot during the middle and latter half of the week. We will also have to watch the remnants of Barry. As that tropical system moves inland, some of the moisture could eventually make it into New England.