Weather
Here's David Epstein's forecast for the fourth weekend of August
This weekend brings less heat and drier air.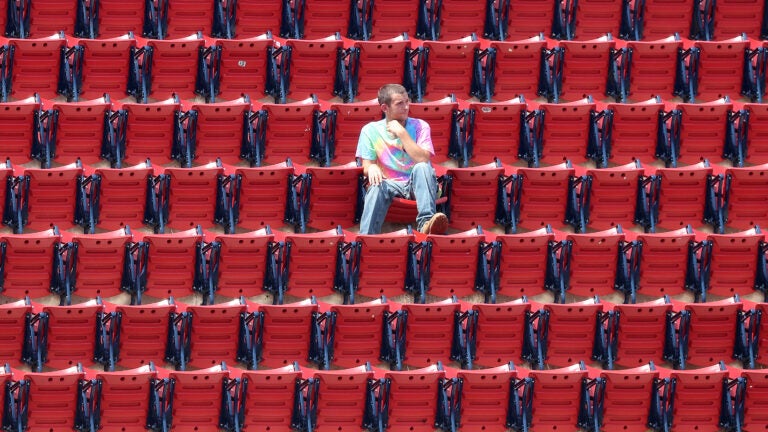 While last weekend was all about increasing heat and humidity, this weekend we're looking at decreasing amounts of heat and humidity.
There will be a touch of fall in the air each morning and even in the afternoons. Here's the complete weekend weather forecast.
Highs Friday will be in the 70s.
A slow-moving cold front is finally going to pass far enough through New England to allow much cooler, drier air into the region.
Temperatures Friday will stay in the 70s for most of us with a few 80-degree readings.
Mostly sunny skies will develop through the day. It will be a comfortable night ahead for sleeping.
Saturday is my pick of the weekend.
Saturday is cooler with dry conditions and temperatures only in the 70s — it will feel really different than the past week. There's no chance of rain for Saturday, so this day is my pick for the whole weekend.
Across Northern New England, it will be a bit cooler with mountain areas staying in the 60s.
Sunday will be chilly for August.
Sunday is really going to feel like fall with a breeze off the water. If you're heading to the beach across Cape Cod and the islands, it's going to feel chilly if you sit under an umbrella. I can't rule out a quick sprinkle or a shower, but it's mostly a dry day with a blend of clouds and sunshine. 
In northern New England, there will be some 40-degree readings early Sunday, so be mindful if you are camping. 
Next week starts cool, too.
Cool, relatively dry weather kicks off the first part of next week, but there may be a couple of sprinkles or a light shower. 
I don't see any widespread rain in the forecast, and temperatures will be mostly at or slightly below seasonal averages for the final week of August.