Weather
Here's David Epstein's forecast for Labor Day weekend
Less heat and drier air are in store this holiday weekend.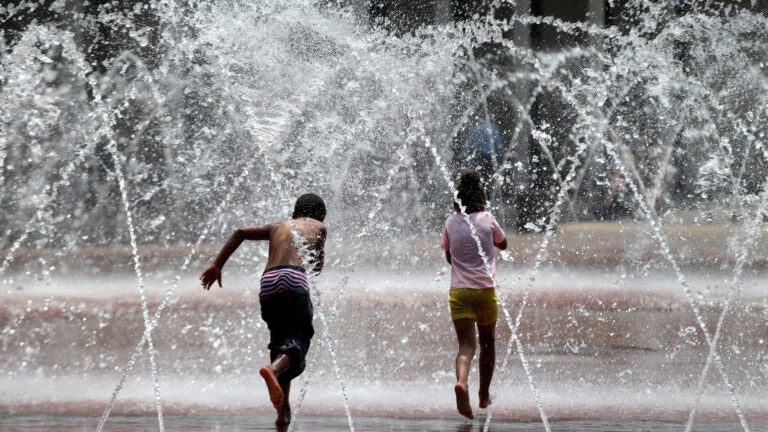 The long Labor Day weekend brings less heat, drier air, and plenty of sunshine to the Boston region.
Here's the complete forecast for the holiday weekend ahead.
Friday is gorgeous.
What a gorgeous day we have on tap with plenty of sunshine and readings in the 80s. If you've started the weekend early, it's a great day to head to the beach. Water temperatures are still in the upper 60s and low 70s. There will be a bit of a breeze in the afternoon. There may also be a period of cloudiness as a frontal system passes. Humidity levels will go up in the middle of the afternoon, but then fall tonight.
Sunshine abounds Saturday.
Saturday will be the sunniest of the three weekend days, and temperatures will be 75 to 80 degrees. There's no chance of any precipitation, and temperatures over northern New England will be in the 70s throughout. Winds will also be quite light, and humidity will be comfortably dry.
Sunday is cloudier, but still very nice.
A few more clouds show up Sunday, but it's still a really nice day. I'll keep temperatures similar to Saturday, so most of us will stay in the 70s. A few may be approaching that 80-degree mark south of Boston. All in all, it's a wonderful middle of a three-day weekend.
Monday might bring showers.
There's going to be a weather system trying to approach the area on Labor Day, and it might bring a couple of showers. However, there's also a chance that we stay dry the entire day. It will be a little bit cooler, but still comfortable, with readings in the low-to-mid 70s. There's probably an equal blend between clouds and sunshine, so this is our least sunny of the three days.
Check the forecast later in the weekend to see if the showers have been taken out or increased.