Weather
Here's David Epstein's forecast for the final weekend of summer
It's going to be a spectacular weekend.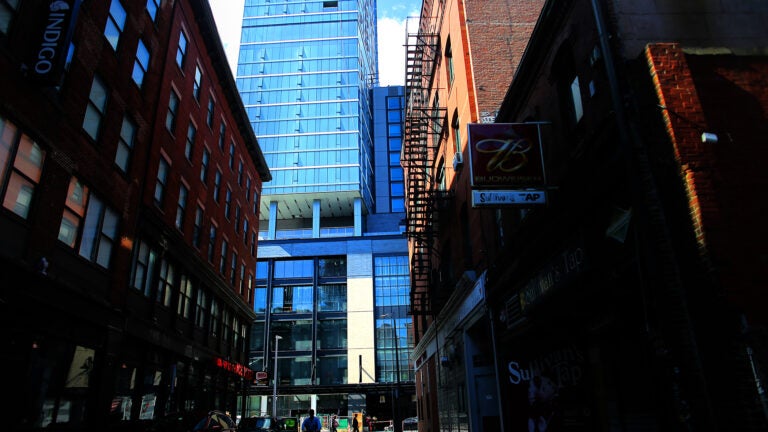 The final weekend of summer is going to be a spectacular one, with warm temperatures, low humidity, and no rain.
Here's the complete weekend weather forecast. Enjoy it.
Friday is perfect.
What a gorgeous afternoon we're going to experience Friday, with temperatures between 75 and 80 degrees and light winds from the northwest. Even portions of Cape Cod and the islands will be in the low-to-mid 70s. If you're heading to the beach, be aware there is a high surf advisory for most of the New England coastline due to Hurricane Humberto, which continues to move out to sea.
Overnight temperatures will be cool for sleeping but not as cold as the past few nights.
Saturday is also perfect.
Both Saturday and Sunday are going to feature all sunshine, and there won't be much of a difference in temperatures either day. High temperatures for Saturday will reach into the 80s. It will be in the 70s across the North Shore, Cape Cod, and in the 60s over Nantucket.
Seas should be subsiding, but you'll want to take caution if you're heading into the water. Humidity levels are going to be low.
Sunday is perfect, too.
It's a similarly warm day on Sunday. Once again, you'll have to knock about 10 degrees off those readings if you're on Cape Cod. There might be a bit of humidity starting to show up late in the day, but nothing that will deter from a beautiful afternoon.
It will be getting dark around 6:45 p.m.
Early next week looks dry and warm.
The dry weather continues into early next week, but there might be a shower Monday night. I don't see any widespread rain in the foreseeable future. This means that our dry spell is going to continue. If you are doing any fall gardening, you'll definitely want to be watering your plants.
It looks as though temperatures will average above normal into the first part of October.