Weather
Here's David Epstein's Columbus Day weekend forecast
Look for improving weather over the weekend.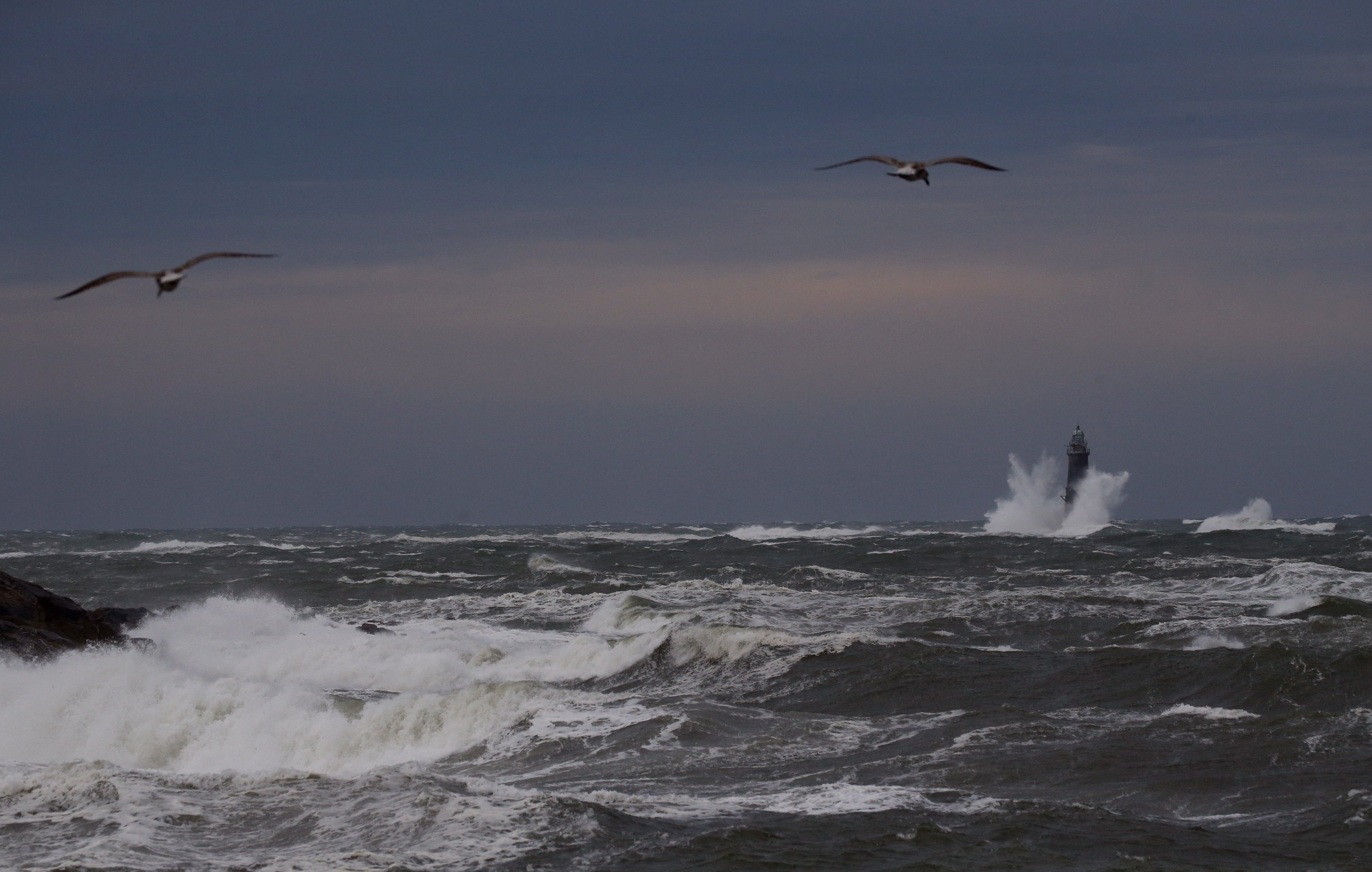 The beginning of the long weekend will continue to be impacted by a stalled nor'easter off the New England coast, which is bringing clouds, rain, and wind to the region. But the whole weekend won't be a wash by any means.
Here's the complete weekend weather forecast.
Bundle up on Friday.
The stalled-out nor'easter continues to spin off the New England coast. Rain is trying to move inland, but it isn't making it very far. Even if you don't see rain during the day Friday, it's going to be cloudy and cool with a raw breeze off the water. If there is appreciable rain, it will be along the coastline, south of Boston and over Cape Cod and the islands.
Temperatures Friday feel more like November rather than the second week of October.
Saturday starts to get a little better.
The storm will pull away during the day on Saturday. I don't think we'll see much sunshine, but the chance of precipitation will decrease throughout the day.
Those of you heading into northern New England should expect the driest and sunniest weather over Vermont and New Hampshire with the cloudiest weather over central and eastern Maine. Temperatures will be still running below average because of the cloud cover and the wind off the water.
Sunday is better still.
Sunshine should return to all of New England on Sunday. The storm will be moving out to sea, allowing for milder temperatures with readings getting into the 60s. A few spots may even nudge 70 degrees. The pesky breeze off the water will be a thing of the past. As a matter of fact, there will be very little wind at all.  
Columbus Day is pleasant.
The holiday will feature more sunshine and a continuation of light winds and seasonal temperatures. If you are planning on heading back to the Greater Boston area on Monday, it's advisable to leave by the middle of the morning or wait until after dinner. Traffic can be awful during the middle of the afternoon on Columbus Day.