Weather
Map: Here's how strong the winds were across Massachusetts overnight
"It was a wild night."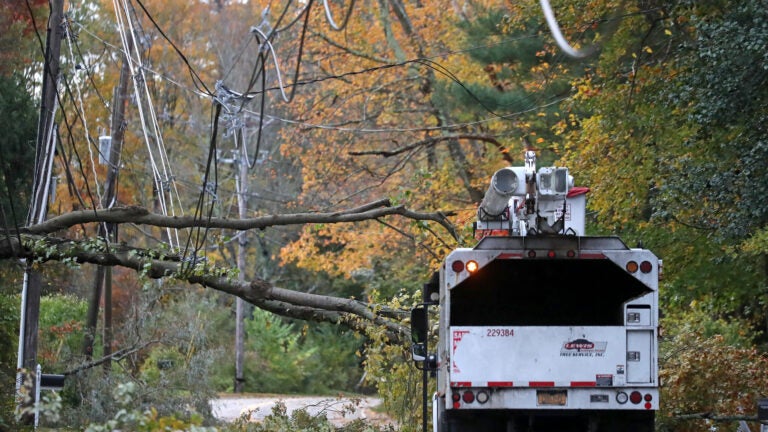 Massachusetts residents woke up to downed trees and power lines on Thursday morning after an overnight storm swept across the state with high winds, knocking out electricity for thousands. 
As of 8:30 a.m., the Massachusetts Emergency Management Agency reported 227,189 customers across the Bay State were without power. 
The National Weather Service warned that the number of outages are likely to continue to increase. 
"It was a wild night with wind gusts up to 90 mph in Provincetown," the service said. 
Towns and cities along the coast of Massachusetts saw wind gusts ranging from 69 in Rockport to 78 mph in Mashpee. 
Below, the observed wind gusts reported across the state overnight. 
Observed rainfall totals ranged from 1 to 3 inches across Massachusetts.