Weather
Lots of sunshine is in this weekend's weather forecast
It'll be chilly overnight and in the mornings, though.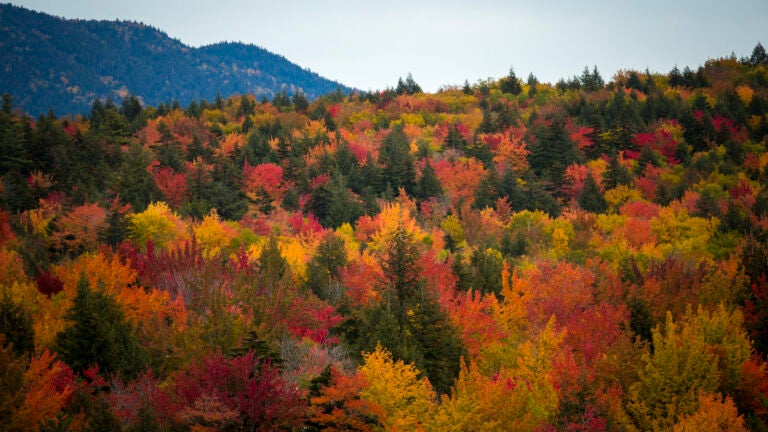 As the region continues to restore power outages from the midweek storm, we're looking ahead to sunny weather, even though it will be a bit breezy.
The Head of the Charles Regatta takes place this weekend, and the weather will cooperate both days. Here's the complete weather forecast through Sunday.
Friday is an average October day.
Temperatures Friday afternoon will be right around seasonal averages. I'm not expecting any precipitation for the next few days. As a matter of fact, we could make it until Monday or Tuesday without any showers.
Winds will be a bit busy Friday afternoon but much, much lighter than Thursday.
Saturday is sunny and seasonable.
It's going to be chilly at night all weekend, and that means when you get up both Saturday and Sunday mornings, it will be cool. If you or your kids are playing any field games, be aware that temperatures will be in the 30s to lower 40s at sunrise, and it will take awhile to get into the 50s — perhaps not until 10 a.m. or so.
Winds will be light all weekend long.
Sunday will be quite comfortable.
There is very little difference between Saturday and Sunday in terms of the weather. There might be a few high clouds showing up Sunday, but overall, it's going to be a mostly sunny day.
The sun is now setting before 6 p.m. and rising after 7 a.m. This makes for much less daylight, so you should make the best use of it, and that should include some apple picking as most local farms are still open.
Look out for unsettled weather next week.
A storm system should miss the Boston region on Monday, but it may graze the South Shore with some clouds and just a small chance of showers.
A more organized weather system will move east for Tuesday and bring a greater chance for showers, which should depart the region Wednesday morning.
I don't see any major frost or freezes just yet.