Weather
What meteorologists are saying about the rain and freezing rain forecast for Massachusetts
"Eastern & southeastern MA have a soaking day ahead."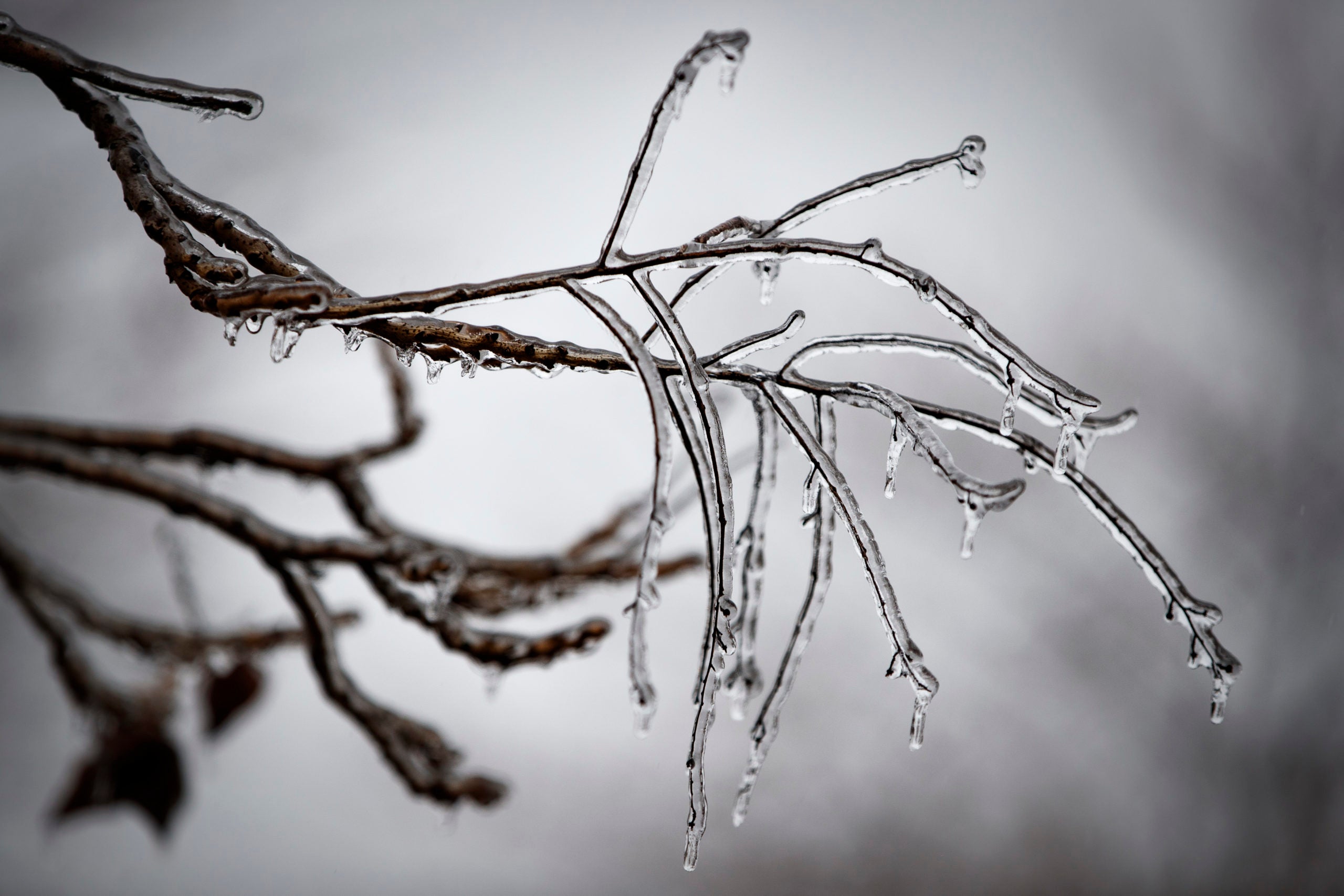 The last Monday of the year is forecast to be a soggy and slick one in Massachusetts. 
Precipitation moved into the region overnight and is predicted to continue through Monday evening, falling as chilly rain for much of the eastern Bay State and as freezing rain and sleet to interior parts of the state, according to the National Weather Service. The service has issued Ice Storm warnings for the eastern slopes of the Berkshires and the Worcester Hills, where accumulations of one-quarter to one-half inch of ice could accumulate. 
Conditions are forecast to improve "slowly" on Tuesday, the service said. 
Here's what local forecasters are saying about the storm bringing a damp, cold end to 2019.
National Weather Service: 'Expect slick roads developing into the morning commute, lingering into this afternoon.'
[430 AM Icing Update] Higher-elevation significant icing expected today into tonight. Lesser icing across northern CT, northern Providence County in RI into MA (mainly W of I-495). Expect slick roads developing into the morning commute, lingering into this afternoon. pic.twitter.com/Xy0UoEpc6f

— NWS Boston (@NWSBoston) December 30, 2019
[5:20 am Radar] Bit of lull in rain shield now across #MA #RI #CT but more rain upstream over the Lower Hudson Valley of #NY that will track across CT/MA & RI over the next few hours. Freezing rain/ice threat continues in the hilly terrain especially in Berks & Worcester Hills pic.twitter.com/MaCoKiUIzu

— NWS Boston (@NWSBoston) December 30, 2019
[5:25 AM Temps] Few more areas of at/below freezing temperatures popping up into north-central MA. Increasing slick spots as temperatures cool. pic.twitter.com/VZ5l8VD5em

— NWS Boston (@NWSBoston) December 30, 2019
Dave Epstein: 'While there are areas with freezing rain and sleet, most of us are just seeing a cold rain.'
As colder air works in today the rain will mix with and in some cases completely changed to sleet, especially north of the Mass Pike. Still risk for significant icing across Western Massachusetts and the higher elevations of Worcester county. pic.twitter.com/g9YHZFY48U

— Dave Epstein (@growingwisdom) December 30, 2019
No issues along coastline beyond wet roads today. pic.twitter.com/xYj2fub6lM

— Dave Epstein (@growingwisdom) December 30, 2019
While there are areas with freezing rain and sleet, most of us are just seeing a cold rain. pic.twitter.com/xzSzsLlXEW

— Dave Epstein (@growingwisdom) December 30, 2019
Chris Lambert, WHDH: 'Mainly rain near and south of the Pike, east of 495.'
Sleet and freezing rain an issue across the interior today. Best chance of seeing 0.25″ or more of ice accretion in 1000′ up across the Worcester Hills. pic.twitter.com/Yzwm3Q7xKF

— Chris Lambert (@clamberton7) December 30, 2019
Mainly rain near and south of the Pike, east of 495. Sleet and freezing rain most prolonged well north and west. pic.twitter.com/s2612m6uJk

— Chris Lambert (@clamberton7) December 30, 2019
Cindy Fitzgibbon, WCVB: 'Elevated areas in northern Worcester County could see up to .50″ ice accretion — more possible in the Berkshires. Tree limbs could sag/break with possible power outages in addition to slick roads.'
Rain at varying intensity with a raw east wind in Boston today… upper 30°s in the city but as you go N&W it gets colder with icing and freezing rain a concern. Watch for slick roads N&W thru tonight #wcvb pic.twitter.com/qwAhVH8Qbw

— Cindy Fitzgibbon (@Met_CindyFitz) December 30, 2019
Ice Storm Warning for northern Worcester Hills and Berkshires. Elevated areas in northern Worcester County could see up to .50″ ice accretion- more possible in the Berkshires. Tree limbs could sag/break with possible power outages in addition to slick roads #WCVB pic.twitter.com/tgPanMRgqy

— Cindy Fitzgibbon (@Met_CindyFitz) December 30, 2019
Shiri Spear, Boston 25 News: 'Outside of 128 you need to be cautious of icy roads — ALL DAY.'
The biggest problems from ice will occur at higher elevations like the Worcester Hills, Monadnocks & Berkshires. Even trace amounts can lead to dangerous conditions. @boston25 pic.twitter.com/ng6wIClhoK

— Shiri Spear (@ShiriSpear) December 30, 2019
Eastern & southeastern MA have a soaking day ahead

Outside of 128 you need to be cautious of icy roads – ALL DAY.

The local forecast continues until 10 AM on @boston25. pic.twitter.com/KhakDfphxE

— Shiri Spear (@ShiriSpear) December 30, 2019
Eric Fisher, WBZ: 'General ice/rain mix all day (wettest coast/SE iciest NW). Shifting back to mostly rain overnight. Ends tomorrow morning.'
Mixed bag of ice, rain, and some flakes north this morning. Boston and SE Mass all rain. Iciest NW. Varying conditions all day https://t.co/coTTVgMSPw

— Eric Fisher (@ericfisher) December 30, 2019
About 24 more hours with this one. General ice/rain mix all day (wettest coast/SE iciest NW). Shifting back to mostly rain overnight. Ends tomorrow morning. Mild-ish tomorrow in the 40s for NYE preps pic.twitter.com/JqiygEVK7u

— Eric Fisher (@ericfisher) December 30, 2019
https://twitter.com/ericfisher/status/1211641783517614081