Weather
Here's the latest on the potential for accumulating snow this weekend
"Our first dose of true accumulation for January."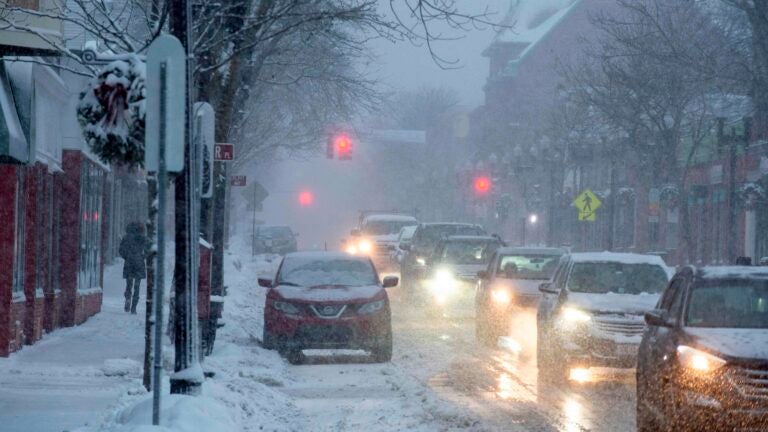 Forecasters are eyeing a weekend storm that's shaping up to bring plowable snow to the entire region.
The National Weather Service's latest forecast expects much of eastern Massachusetts to receive between two and six inches of snow from the storm, which begins Saturday afternoon. Lesser amounts are expected along the outer Cape and the Islands, and higher totals are seen for parts of central and western Mass.
"Precipitation ends late Saturday night into early Sunday morning," the service's forecasters wrote. "Uncertainty remains on changeover timing, especially in Eastern Massachusetts and Rhode Island."
The storm is expected to change over to rain along the coast on Saturday evening. That rain/snow line will move northward during the evening hours, according to the NWS.