Weather
'It remains far from a certainty': Forecasters are eyeing the potential for a coastal storm on Saturday
"A wide range of possibilities for Saturday storm, from total miss to the east to so far west it's raining."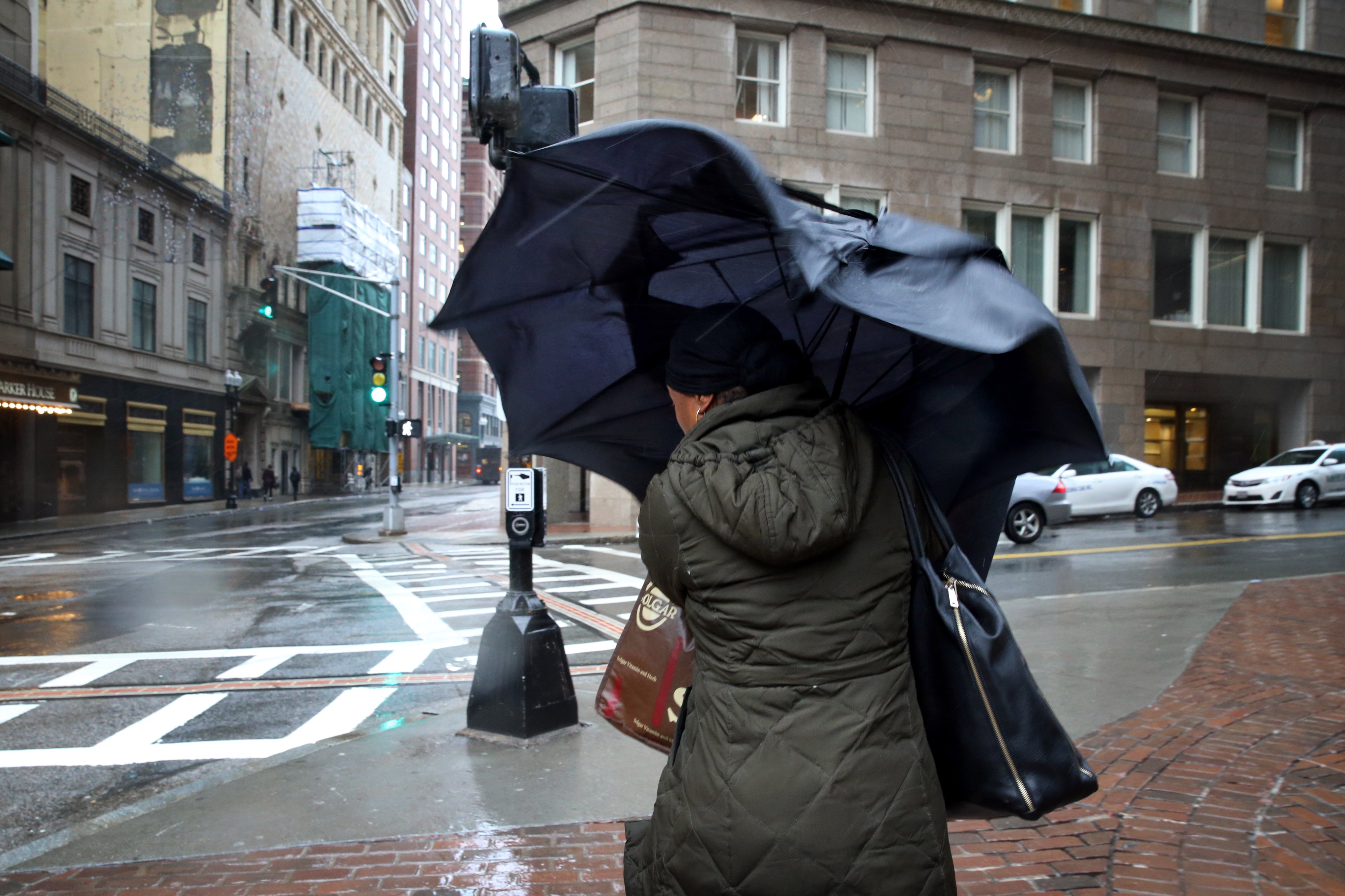 The recent pattern of wet or snowy weather making an appearance on weekends could return yet again.
Massachusetts forecasters are keeping an eye on a potential coastal storm that, depending on how its track develops, could impact the region on Saturday. 
"Still watching for the potential for a coastal storm which may impact the region Saturday/Sat night, though it remains far from a certainty," the National Weather Service said Tuesday.
The service forecasters wrote that there is "still lots of uncertainty" for the track of the potential coastal storm. As of Tuesday, "all possible outcomes remain in play," they said.
"Potential for a potent system but track and when phasing occurs remain highly uncertain," the service said. 
Below, what other local forecasters are saying about the potential Saturday storm. 
Eric Fisher, WBZ: 'Overnight ensembles still with a wide range of possibilities for Saturday storm, from total miss to the east to so far west it's raining.'
Overnight ensembles still with a wide range of possibilities for Saturday storm, from total miss to the east to so far west it's raining.

Tomorrow is likely the day to start tightening the range. No need to be changing any plans yet. pic.twitter.com/QlBPdDSuna

— Eric Fisher (@ericfisher) January 28, 2020
Sarah Wroblewski, WBZ: 'A lot to iron out over the next few days.'
So much to watch for the weekend… best chance of rain/snow looks to be Saturday, but question how much of an impact, will system come together, or brush us and get kicked out to sea. A lot to iron out over the next few days. #WBZ pic.twitter.com/H2OQUCD3dK

— Sarah Wroblewski (@sarahwroblewski) January 28, 2020
Cindy Fitzgibbon, WCVB: 'Still watching the track of a coastal storm for Saturday … IF it comes close enough we could get into some rain and snow.' 
Still watching the track of a coastal storm for Saturday … IF it comes close enough we could get into some rain and snow. Track still uncertain #wcvb pic.twitter.com/Einc6zDQfW

— Cindy Fitzgibbon (@Met_CindyFitz) January 28, 2020
Chris Lambert, WHDH: 'Still keeping an eye on any weekend storm potential.'
Mainly dry and seasonably chilly the next few afternoons. Still keeping an eye on any weekend storm potential. pic.twitter.com/u4hemvRAEI

— Chris Lambert (@clamberton7) January 28, 2020
The next 7 days….watching Saturday afternoon and night for possible snow or rain, but, only if a coastal storm comes close enough..uncertain for now #wcvb pic.twitter.com/OmRrdJN99d

— Harvey Leonard (@HarveyWCVB) January 28, 2020
Quiet weather week, but turning a bit colder. There is a possibility of a Saturday afternoon/night storm, but I'm not sure, yet, if the storm will come close enough to give us snow or rain #wcvb pic.twitter.com/L9ZnZnYKa2

— Harvey Leonard (@HarveyWCVB) January 28, 2020
Dave  Epstein: 'If we miss the weekend storm it'll be a very long stretch without any precipitation.'
https://twitter.com/growingwisdom/status/1221750913288884229