Weather
Forecasters: Storm bringing rain, high winds to Massachusetts on Friday
The south coast and the Cape are forecast to see gusts between 60 and 70 mph, according to meteorologists.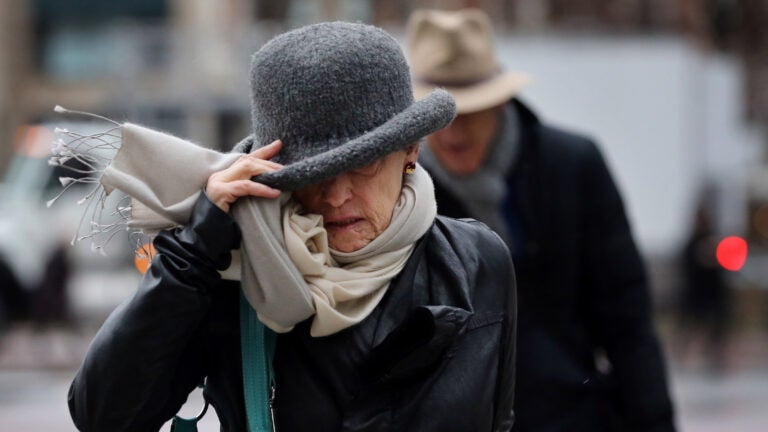 Massachusetts is set to see more rain on Friday, with some of the precipitation changing to snow in the Bay State's higher elevations, but forecasters are warning that high winds will be the main weather event kicking off the weekend.
The strong storm tracking across New England will bring "another round of mainly rain, changing to snow across interior Massachusetts before ending later this evening," the National Weather Service said Friday.
"Expect light icing in the [Massachusetts] interior high elevations through this afternoon," forecasters wrote."The big story, however, is the potentially damaging winds this afternoon into evening." 
The strongest winds are forecast over the state's south coast and Cape Cod, where the service is predicting gusts between 60 and 70 mph will be possible. 
High wind warnings and wind advisories have been posted for eastern Massachusetts, while interior parts of the state are under a Winter Weather Advisory.
"Additional snow accumulations of up to two inches and ice accumulations of around one tenth of an inch," the service wrote of what could be observed in western Hampshire, western Franklin and northern Middlesex counties. "Winds gusting as high as 45 mph."
Cold, dry conditions are forecast to overspread the region Friday night and continue into Saturday.