Weather
What Boston meteorologists are saying about the thunderstorms rolling through this weekend
Follow up-to-the-minute reports from local forecasters below.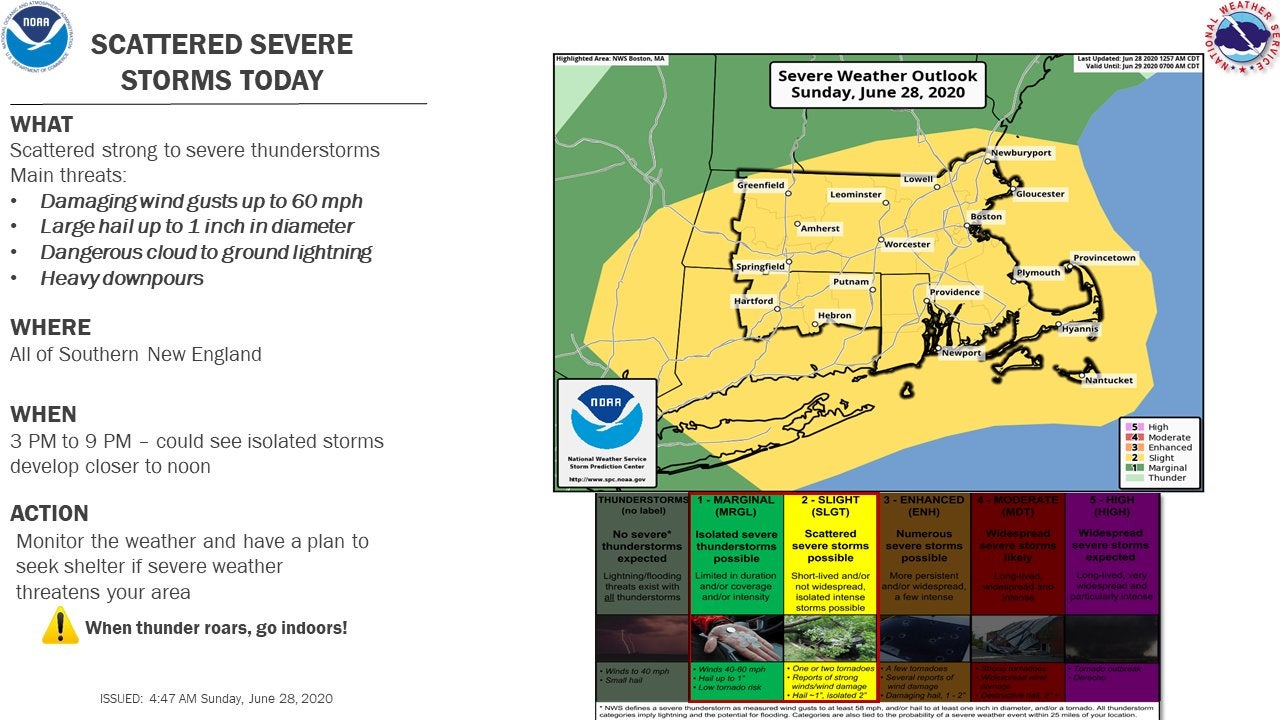 Strong to severe thunderstorms are in the forecast for southern New England this weekend.
"Scattered strong to severe thunderstorms possible today. Looking like 3-9 PM, but could have some isolated storms closer to noon. Main threats are damaging winds & hail," tweeted the forecasters at the National Weather Service Boston.
Check below for the latest thunderstorm updates from Boston meteorologists.
https://twitter.com/i/lists/969356089035776001?ref_src=twsrc%5Etfw