Weather
It's the first snow of the season! Send us your photos.
Show us what Friday's snowfall looks like from your view.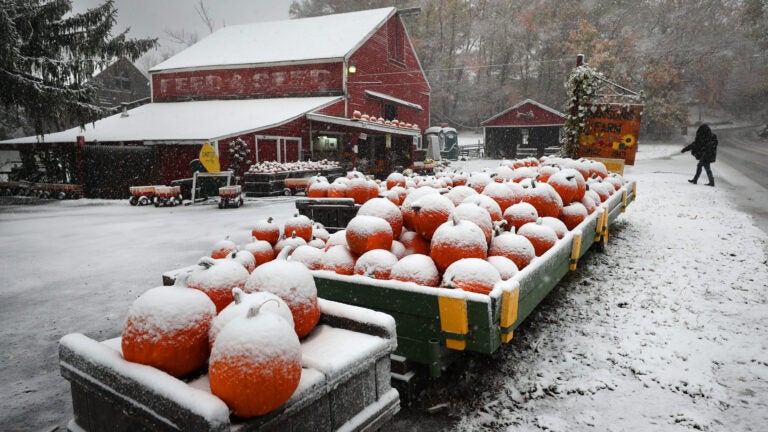 This year has taught us to prepare for a lot of things, but snow in October? Gee, thanks 2020. 
The first snow descended upon Massachusetts on Friday and, like much of 2020, it seems to just keep coming. While most of the state has at least an inch, it's not expected to linger into the weekend.
Some hardy New Englanders may already have their car windshield wipers up and shovels at the ready, but others may simply be marking the first signs of winter with a few photos.
With snow in the forecast, we want to know:

How do you clear your snow?

6 maps predicting Friday's snowfall in Massachusetts: https://t.co/4MZr6WkJd2

— Boston.com (@BostonDotCom) October 29, 2020
So we want to ask you to share your Friday snow photos with us — and let us know how you're feeling about it, too. 
Send us your photos of the fluffy white stuff and let us know your reaction to the season's first snowfall by emailing [email protected]. Please attach the photo, include your name and town, and we'll publish your beautiful snowy white pics in an upcoming Boston.com article. If you share us your Instagram handle, we'll also be sure to tag you when we share it to our Boston page.