Weather
Here's what local forecasters are saying about the heat today
"Today will be the 23rd time this year Boston has hit 90 degrees (average is 14 per year)."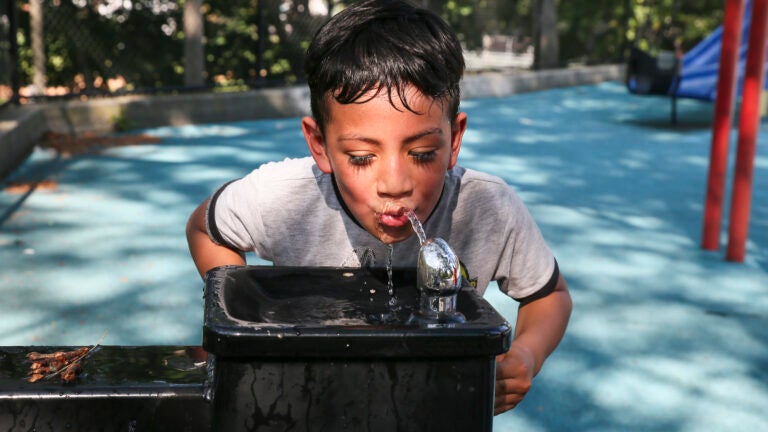 Another day of "oppressive heat" is on tap for the Greater Boston area, according to the National Weather Service.
The heat index — a measure of the temperature and humidity combined — is predicted to reach between 96 and 102 degrees away from the coast and in the Berkshires, the service said.
Just after 11 a.m. on Thursday, some local forecasters declared Boston's fourth heat wave of the season.
"1988 was the last time we had four heat waves in one year," Jackie Layer of 7News said.
"Take extra precautions if you spend time outside," the service said on Twitter. "Conditions improve Fri before it turns much cooler & less humid on Sat."
Here's what other local forecasters are saying about the heat today:
Mike Wankum, WCVB: '3 days above 90 equals a heat wave. We just finished our 4th of the summer.'
Vicki Graf, Boston 25 News: 'Today will make it day 3 of this heat wave with highs in the mid 90s'
Sarah Wroblewski, WBZ: 'We've had 22 90+ degree days so far… 3 heatwaves, and a temp of 100 degrees in Boston this year… likely to add to this list today!'
Jeremy Reiner, 7News: 'Not quite as hot on Friday for coastal cities and towns.'
Newsletter Signup
Stay up to date on all the latest news from Boston.com