Weather
Will the weekend provide relief from the heat? Here's what local forecasters say.
Friday brings more heat to the region after the area counted its fourth heat wave of the summer this week.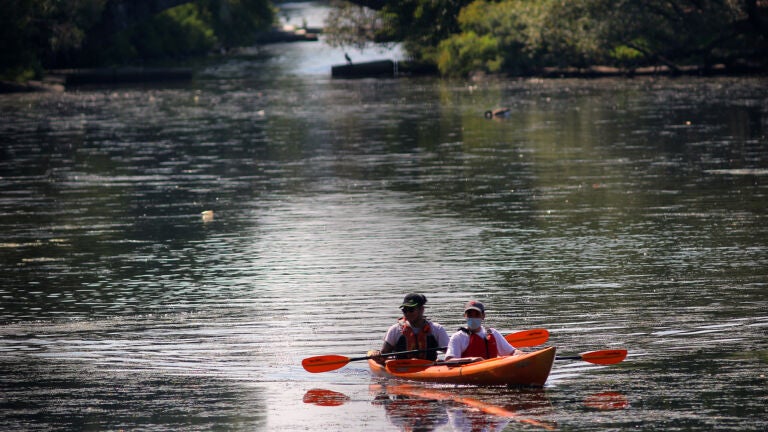 To say the last few days have been brutally hot might be an understatement, but local forecasters are saying the weekend should provide some relief.
Though Friday is predicted to be very hot yet again — heat indexes between 95 and 100 for some areas — the National Weather Service forecasts a cold front moving in for the weekend, and much less humidity.
For the Greater Boston area, Saturday's high is forecast at 74 degrees with partly sunny skies, while Sunday is predicted to reach 79 degrees and also be partly sunny with a chance of showers in the late morning and early afternoon, according to the service.
Here's what other local forecasters are saying about the weekend weather:
Vicki Graf, Boston 25 News: 'Enjoy a preview to Fall this weekend, the heat and humidity is back Monday!'
Jackie Layer, 7News: 'A cold front sweeps through later today, ushering in relief just in time for the the last weekend of August.'
Cindy Fitzgibbon, WCVB: 'WEEKEND … Will be much cooler and less humid. More clouds than sun but mainly dry.'
Mike Wankum, WCVB: 'The humidity will drop this weekend but it will be rather overcast both Saturday and Sunday'
Newsletter Signup
Stay up to date on all the latest news from Boston.com