Weather
Thanksgiving week to start off stormy, then clear up and chill down
New Englanders traveling out-of-state should prepare for travel disruptions due to stormy weather across the eastern third of the country starting this weekend.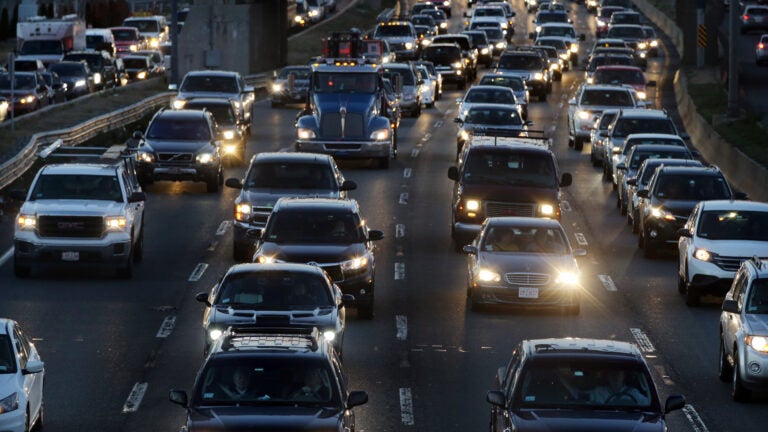 New Englanders may need some extra comfort food Thursday, as gusty rain and "the coldest air of the season" is due leading up to the 2021 Thanksgiving holiday.
A cold system moving across the U.S. will push messy weather East starting Sunday. The grim forecast is likely unwelcome news for the more than 53 million Americans who are set to travel this Thanksgiving holiday — a number that's up 13 percent from 2020, according to AAA. Of those travelers, more than 1.2 million from Massachusetts will travel for Thanksgiving, up more than 15 percent from last year.
Daily Local Weather Forecast
Rain is due in the Boston region Sunday night and will likely continue into Monday — prime travel day as people break for Thanksgiving. The National Weather Service's Boston bureau predicts Monday will see rain mainly before 11 a.m, with a high of 56 and gusts as high as 21 mph. It will remain windy into Monday night.
Meteorologist Chris Lambert of 7News said the "coldest air of the season [is] likely by Tuesday-Wednesday."
The NWS predicts a Tuesday high near 41 with clear skies, then an evening low that drops just below freezing. Wednesday will also be dry and sunny, in the mid-40s, and Thursday's holiday will bring sunshine and slightly warmer temps up near 50. So far, clear but cold weather is forecast into next week.
Traveling out of Massachusetts for Thanksgiving? Here's what to know
Stormy weather in other parts of the U.S. may impact travel plans for New Englanders visiting loved ones out of state early in the week. According to national reports, New York, Chicago, New Orleans, Detroit, Cleveland, and Atlanta may see travel disruptions due to heavy rain, strong winds, and snow. Snowstorms will begin on Sunday in parts of the Midwest and northern Great Lakes, while rain and thunderstorms stretch from the interior Northeast down through the Southeast.
Storms will impact travel along the East Coast's Interstate-95 corridor on Monday. Drivers should brace for heavy rains in the morning, with conditions drying but remaining windy through Monday afternoon.
In case you missed it: Skywatchers witness historic "Beaver Moon"
Stargazers who were lucky enough to be under clear skies early Friday had a chance to see the longest partial lunar eclipse in 580 years. The celestial event lasted just over six hours, turning the moon a rusty red across North America and parts of South America, Asia, and Australia.
The partial eclipse, also called a "blood moon" and a "Beaver moon," happens when the moon moves into the Earth's shadow. During the Nov. 18 eclipse, the moon was 97 percent covered by the Earth's shadow, according to Space.com.
The last time a partial lunar eclipse lasted that long was in the 15th century—1440 to be exact.
Newsletter Signup
Stay up to date on all the latest news from Boston.com