Weather
7 maps showing predicted snow totals for Friday
"When all is said and done, most of eastern MA and RI should have 6-8 inches of snowfall, with locally higher amounts possible."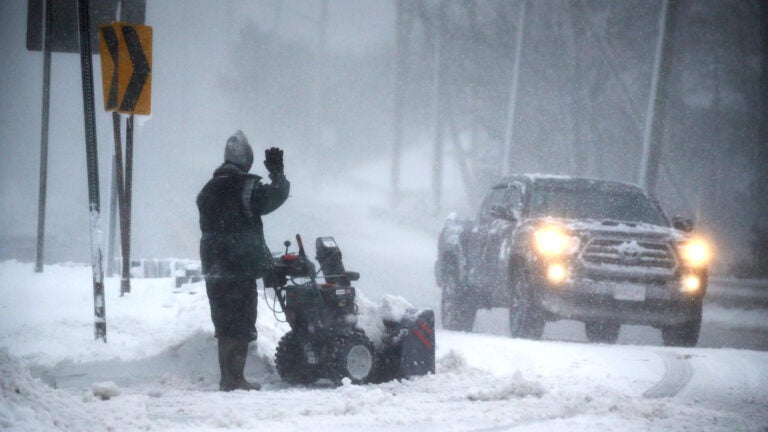 Massachusetts is seeing its first significant snowfall of the season on Friday, with a storm that is expected to drop between 8 and 12 inches on Boston.
The timing of the precipitation has meteorologists warning morning commuters to expect hazardous conditions on the roadways.
The National Weather Service is forecasting that eastern and southeastern Massachusetts will see the heaviest snowfall between 5 a.m. and 10 a.m., potentially seeing rates of 1 inch an hour during the morning commute.
The service has issued a Winter Storm Warning for eastern parts of the state, which will remain in effect through 4 p.m. Friday. Service meteorologists are predicting that most areas of the region could see between 8 and 10 inches.
"When all is said and done, most of eastern MA and RI should have 6-8 inches of snowfall, with locally higher amounts possible … Accumulations west of the City of Worcester should generally range from 4-6 inches with locally higher amounts possible," the service said.
The snow is forecast to end by late morning for western parts of the state and by mid-afternoon for Cape Cod and eastern Massachusetts.
"Clearing will occur rather quickly, and we may even see some breaks of sunshine over the western areas prior to sunset," forecasters said. "Snow may linger a bit longer into the evening hours over the outer Cape."
Below, seven maps showing how much snow could fall from the end-of-week storm: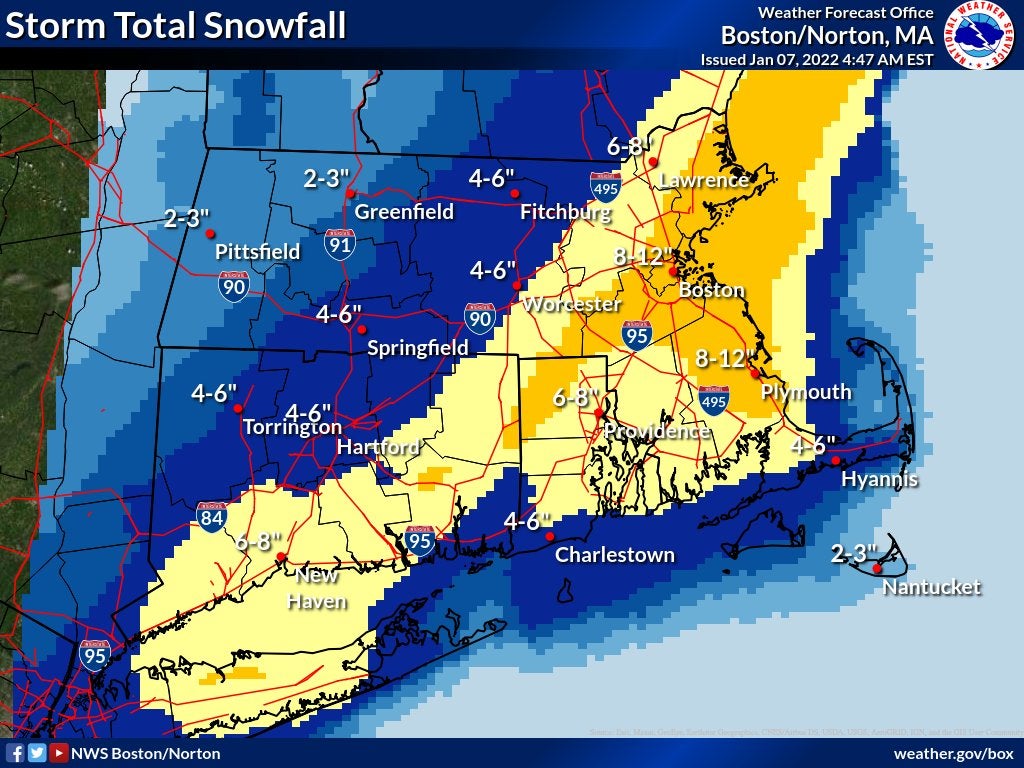 Newsletter Signup
Stay up to date on all the latest news from Boston.com