Weather
9 maps showing predicted outcomes for MLK Day storm
Local forecasters shared maps of how the upcoming winter storm could play out in New England.
Boston is bracing for a winter storm that will bring a mix of snow, rain, and high winds late Sunday into Monday, with little to no snow accumulation.
People along the coastline should prepare for flooding during high tide Monday, between 9 and 11 a.m.
The Massachusetts Emergency Management Agency (MEMA) warned of potential power outages in eastern Massachusetts, with some winds reaching up to 70 mph.
"Take steps to prepare for and stay safe during power outages," the agency said on Twitter.
Here are 9 maps showing how the storm may play out:
"During the Monday morning high tide, widespread minor coastal flooding is possible, with pockets of moderate coastal flooding along the North Shore," said Kelly Ann Cicalese of WCVB. The flooding is due to strong winds that will produce a surge of up to 3 feet high, Cicalese said. She also warned of high winds.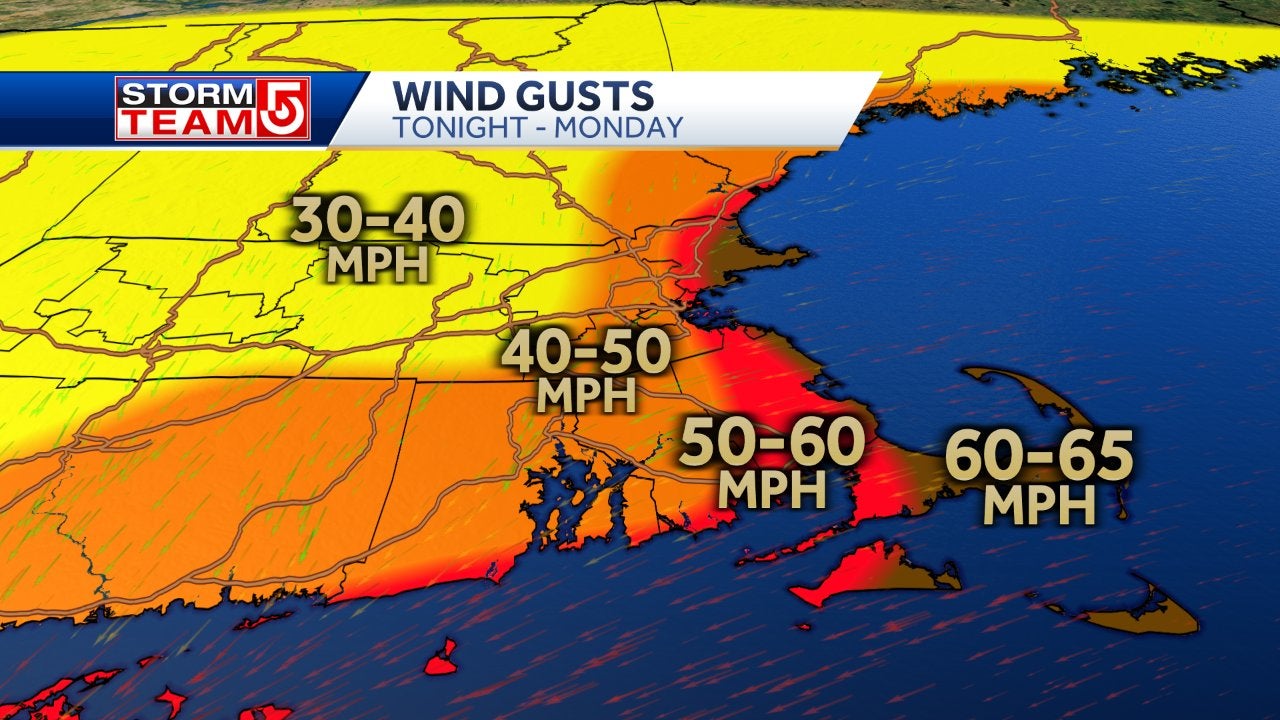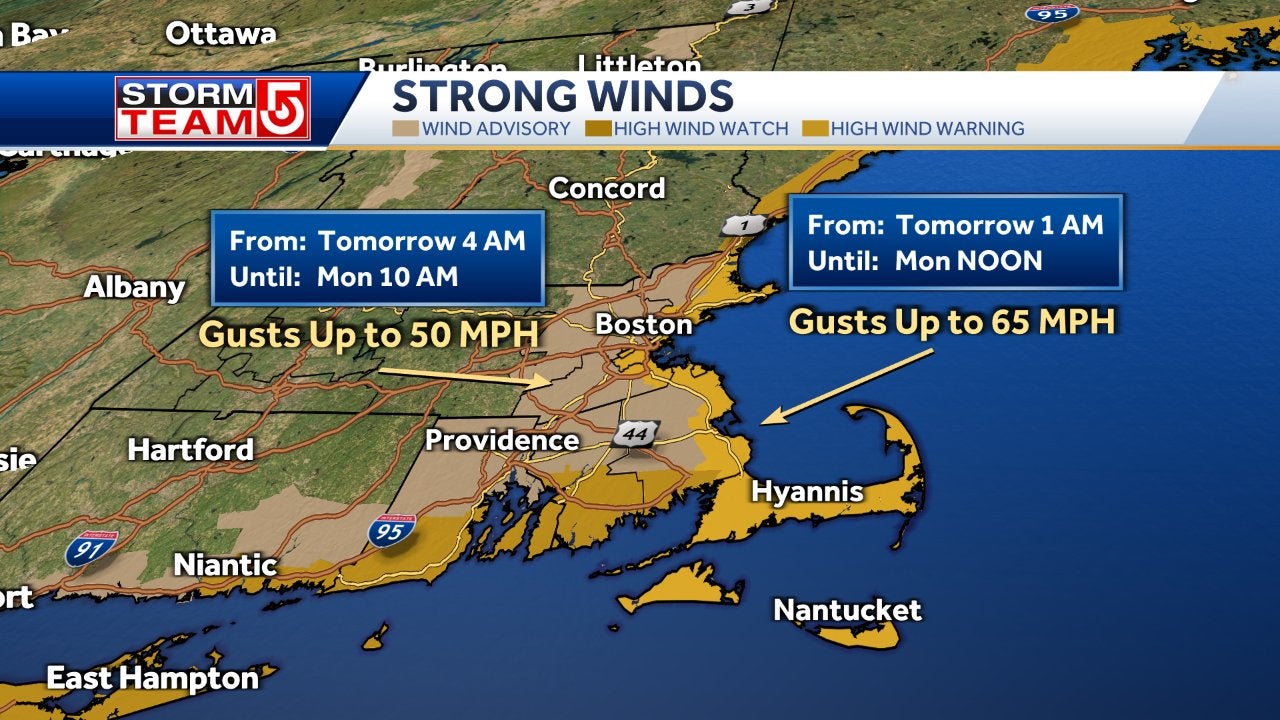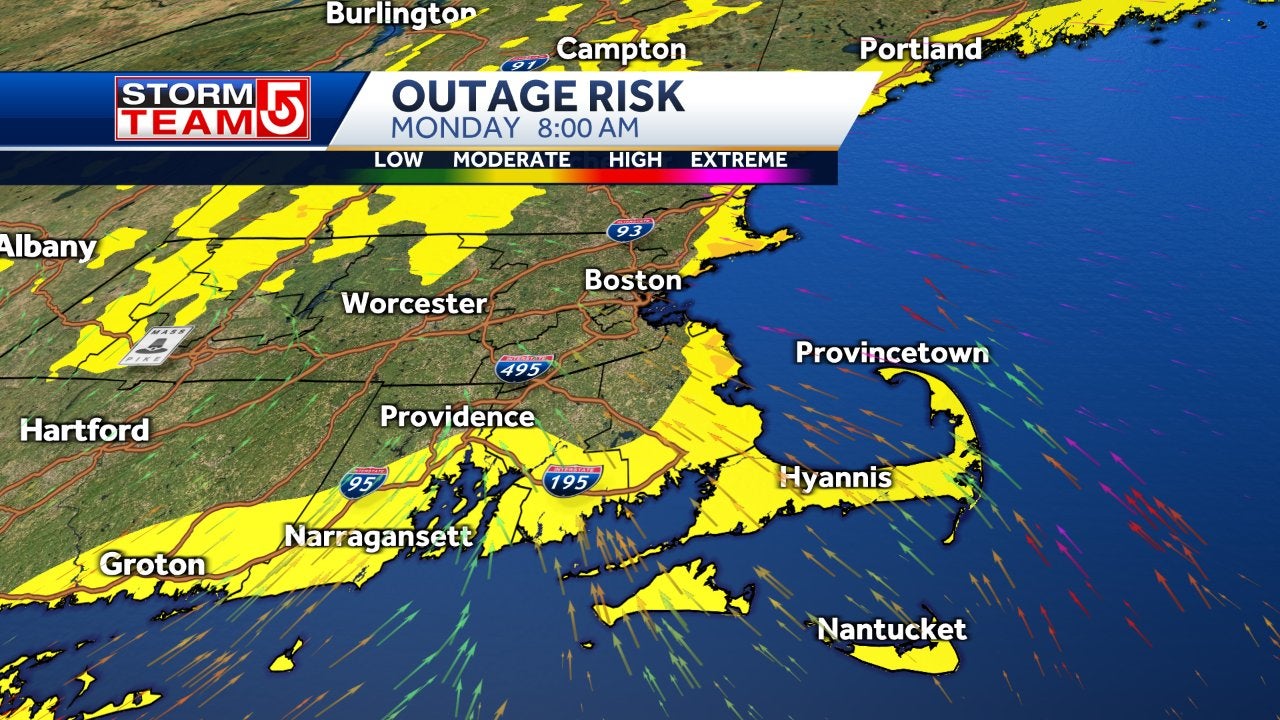 Josh Wurster of 7News also warned of coastal flooding, mainly between 9 a.m. and 1 p.m. Monday. "Heavy rain could also lead to street flooding and ponding [Monday] morning everywhere," Wurster said.
The National Weather Service forecast snow for Southern New England, with the most snow on the East Slopes of the Berkshires and in the Northern Worcester Hills.
WBZ's Chief Meteorologist Eric Fisher said there might be some initial snow, from midnight to 5 a.m. Monday.
Boston 25 Meteorologist Jason Brewer said there would be "multiple hazards" with the storm, but also some snow for ski country.
Newsletter Signup
Stay up to date on all the latest news from Boston.com