Weather
Watch: Snowstorm brings floods in Boston, along Mass. coast
Some flooding was reported during the morning high tide.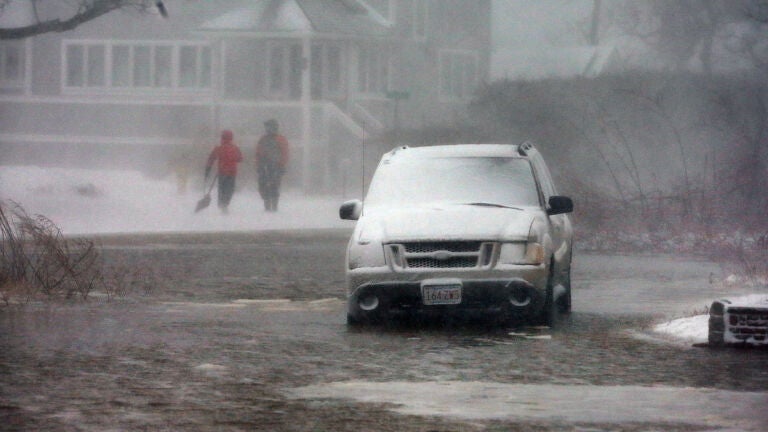 A powerful nor'easter brought flooding to areas along the Massachusetts coast, including Boston, on Saturday morning as the storm swept through during high tide.
Around 8:30 a.m. Boston Mayor Michelle Wu posted pictures on Twitter of the tide flowing over barriers along the city's waterfront walkways.
The photos were taken "shortly before high tide" as winds picked up, Wu wrote.
Coastal communities were on alert for flooding as the storm's high winds — forecasted to hit over 60 miles per hour on Cape Cod and over 50 miles per hour along the North and South shores — were expected to cause some overflow.
According to meteorologist David Epstein, Saturday's tides were forecasted to arrive just before the worst of the storm. Tides on Saturday night were not expected to be as large, although Epstein anticipated some coastal flooding.
"We anticipate some splash over with the 8 a.m. high tide, but the potential for minor to moderate flooding with the 9 p.m. high tide," the Scituate town officials said in an advisory on Friday.
On Nantucket Saturday morning, police reported "significant flooding" in the downtown area before 9 a.m., prompting authorities to shut down Easy Street until further notice.
On Friday, officials in Scituate asked residents to consider leaving town for the duration of the storm.
Videos taken Saturday morning captured the town's coast being rocked by the tides, with flooding confirmed by NBC 10 Boston's Eli Rosenberg.
Some Twitter users captured tides plummeting sea walls and homes along the water.
Boston Globe photographer John Tlumacki was also on the scene in Scituate.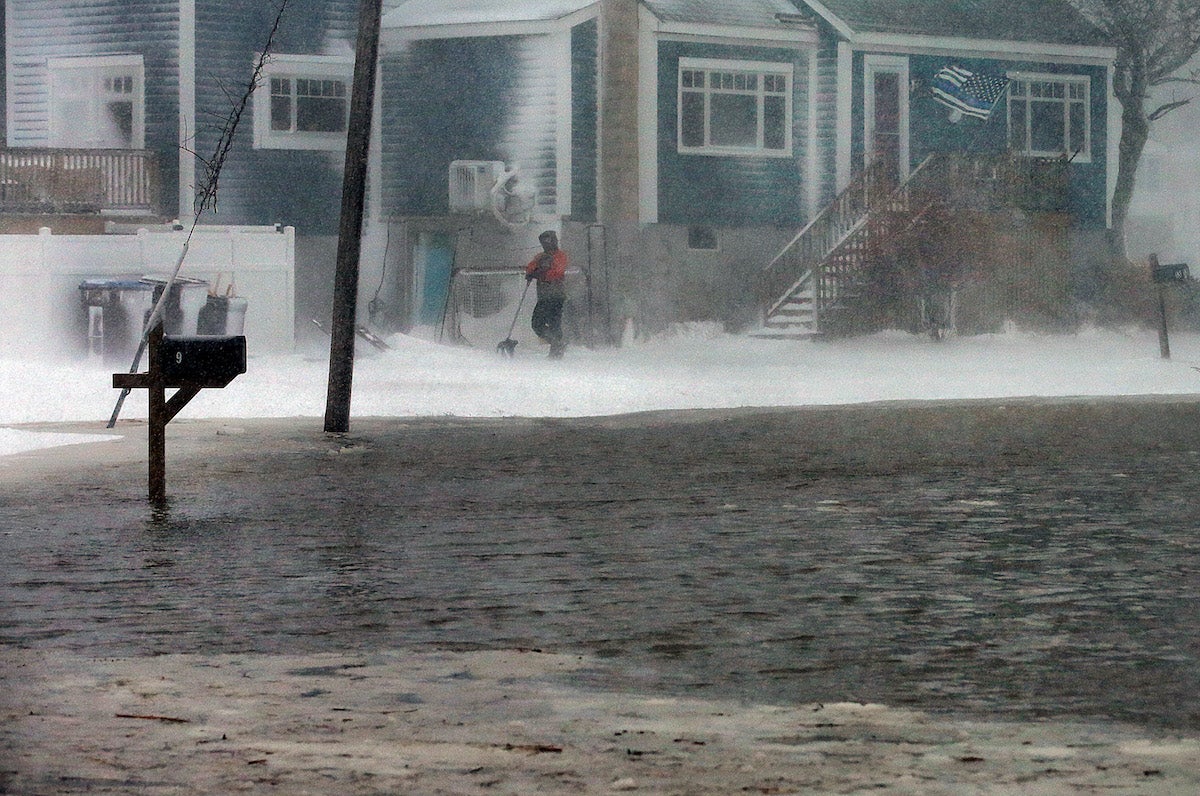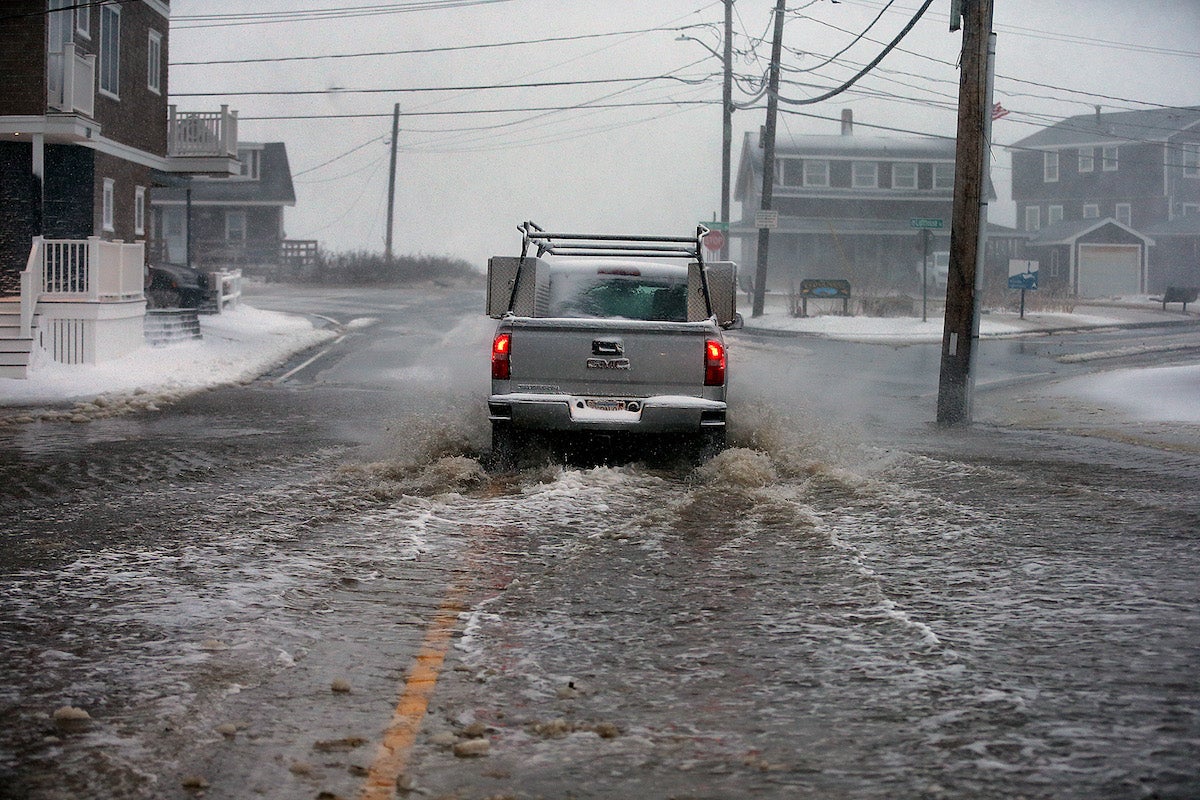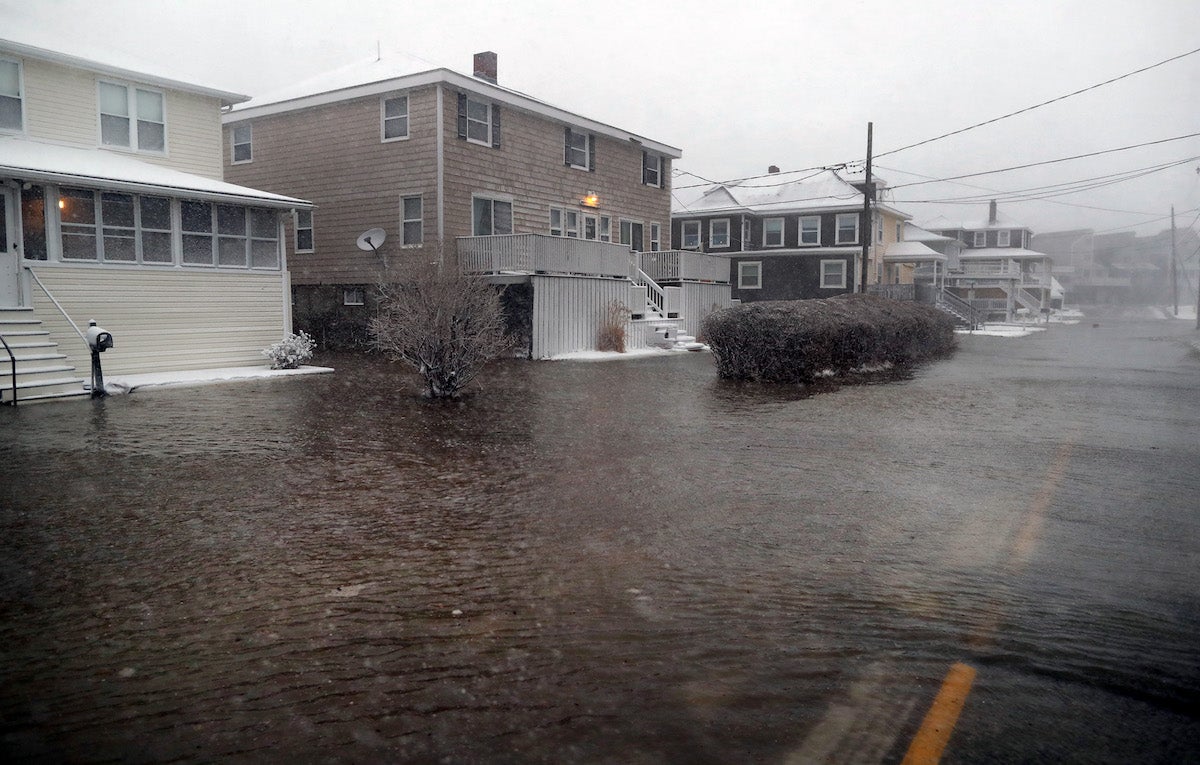 Some roads in North Weymouth were also left flooded by the storm surge.
Staff writer Arianna MacNeill contributed to this report.
Newsletter Signup
Stay up to date on all the latest news from Boston.com