Weather
Here's David Epstein's Head of the Charles forecast
The weather for the Regatta will be mostly nice, with a mixed bag on Sunday.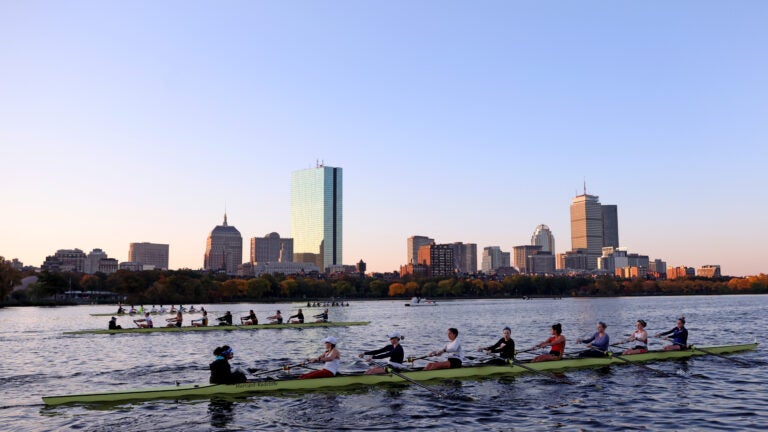 The annual Head of the Charles Regatta takes place this weekend, and weather is an important factor for both spectators and athletes.
This is the oldest regatta in the country and has taken place in all sorts of weather. Back in 1996, a big, windy rainstorm canceled the race. The course was shortened due to weather in 1969 and 2004.
This weekend's weather will be split: Gorgeous days on Friday and Saturday — nearly perfect — and then clouds and eventual rain on Sunday.
Temperatures on Saturday will be in the mid-to-upper 60s, and it's not out of the question a few places may nudge 70 degrees.
Sunday morning brings clouds, but it will be dry. Some of the races that take place the first half of the morning will be under more comfortable conditions. Look for temperatures in the 50s to start the day but only going into the low 60s.
As we get deeper into Sunday afternoon, the rain will start to move in from the south and east and there will be a damp feeling to the air. It may just be a drizzle around 1 or 2 p.m., but by 3 or 5 p.m., we'll see a steadier rain. No matter what time the significant rate arrives, it will be very damp by sunset. Temperatures will be noticeably cooler than the day before.
Next week, clouds will be the dominant weather feature although I don't expect a lot of rain during this time. Temperatures will be above-average, reaching the 60s to near 70.
Daily Local Weather Forecast
Newsletter Signup
Stay up to date on all the latest news from Boston.com