Weather
It's going to be very, very cold in Mass. But northern Maine will be colder. And on Mt. Washington, forget it.
"It's really a generational cold event."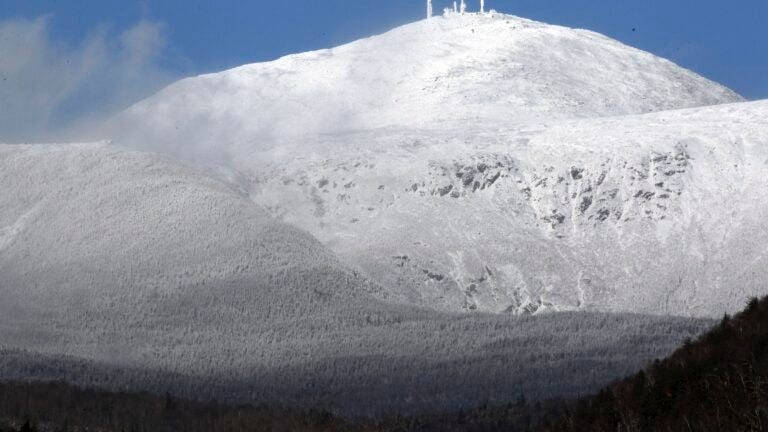 Boston will be practically balmy Friday night and Saturday compared to the Bay State's northern neighbors.
Even as forecasters anticipate a blast of "dangerous cold" to hit Boston, with wind chills as low as -33 degrees in the city and -36 and -40 degrees in parts of central and northern Massachusetts, temperatures in Maine and in New Hampshire's White Mountains are slated to be stunningly lower.
According to the National Weather Service, wind chills for the two-day period in eastern and northern Maine are expected to be as low as -42 degrees in Bar Harbor and 50 to 60 degrees below zero across the north, including -57 in Caribou and -56 in Millinocket.
Mt. Katahdin could see temperatures feeling as cold as -90 degrees.
Meanwhile, officials in the White Mountains are advising hikers to avoid traveling there this weekend, as the cold will make for life-threatening conditions, WBUR reports.
Francis Tarasiewicz, a weather observer at the Mount Washington Observatory, told the NPR affiliate actual temperatures will drop to between -45 and -50 degrees Friday night into Saturday, and with wind gusts of 80 to 100 miles per hour, the wind chill could be around -100 degrees atop the summit.
"It's really a generational cold event up here in the White Mountains," he said.
If the predictions hold, the temperatures could set a new record, surpassing the all-time lowest temperature recorded, -47 degrees, in 1934, according to WBUR.
Hikers planning to travel to the White Mountains this weekend should take the warnings from New Hampshire officials seriously, Tarasiewicz warned.
"It could really only take taking a glove off and then within a minute your fingers are almost unable to move," Jay Broccolo, director of weather operations at the Mount Washington Observatory, told WBUR.
The cold weather could also interfere with rescue operations for any potentially stranded hikers or those left in dire situations.
"The reason why this is [so] noteworthy to us is it takes a very small mistake to then cast a cascade of poor decision making and failures, which could ultimately lead to death — and has happened many times before," Broccolo said.
In Boston, Boston Public Schools were closed Friday, as school administrators feared the cold's health risks for students walking and taking public transit to school.
A cold emergency is in effect in the city through Sunday, with warming centers open at community centers.
Newsletter Signup
Stay up to date on all the latest news from Boston.com