Weather
After the cold snap, here's this week's weather forecast
Boston's heating up this week.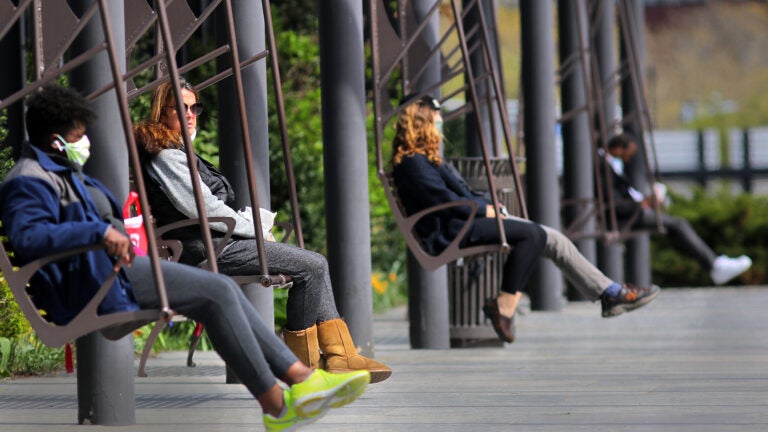 After the weekend's arctic chill, Boston will feel practically steamy this week in comparison.
Seemingly overnight between Saturday and Sunday, the city went from one of the coldest days it's ever seen, with numbers reaching negative double digits, to temperatures in the 40s.
Now, the forecast shows a continued warming trend, according to the National Weather Service.
NWS meteorologist Bill Simpson said there are "zero signs of snow in the foreseeable future," and the weekend's weather was too cold to permit snowfall. He called the weather event this weekend a "one-shot deal," adding that he was surprised at the short time it lasted.
Monday's high is expected to reach 46 degrees, with a low of 26 degrees.
Daily Local Weather Forecast
Mostly cloudy with showers

Mostly cloudy with showers
Skies will be partly cloudy Monday, with more clouds incoming Tuesday. There's also a chance for rain Tuesday, and temperatures are expected to reach a high of 39 degrees and a low of 34 degrees.
The weather for the rest of the week looks similar, with more rain expected Thursday.
Simpson said this week's temperatures are abnormal compared to previous years. He added that the normal high for this time of year would be 37 degrees.
Despite the cold front this weekend, this year's winter could be one of the top five warmest to date, according to WBZ Meteorologist Eric Fisher.
Newsletter Signup
Stay up to date on all the latest news from Boston.com