Weather
Winter is set to return with possible snow, sleet, and rain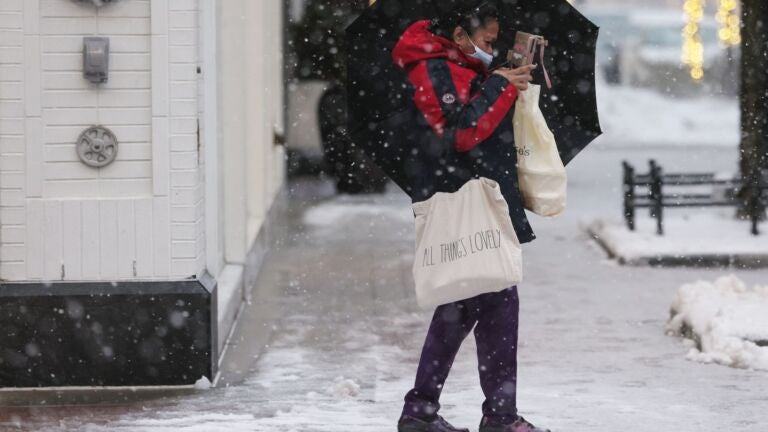 If you take a look at the forecast for the upcoming week below you will notice that today is the mildest of the next 5 days. You'll also notice some wintry symbols like snowflakes and ice as part of the forecast.
Cold air is going to be building to the north over the next week or two. And this will play into the forecast. Depending on how much of this cold air comes south and whether there's any moisture around will determine if we see any significant wintry weather or not. What I am confident about is the fact that for now our very mild pattern is over.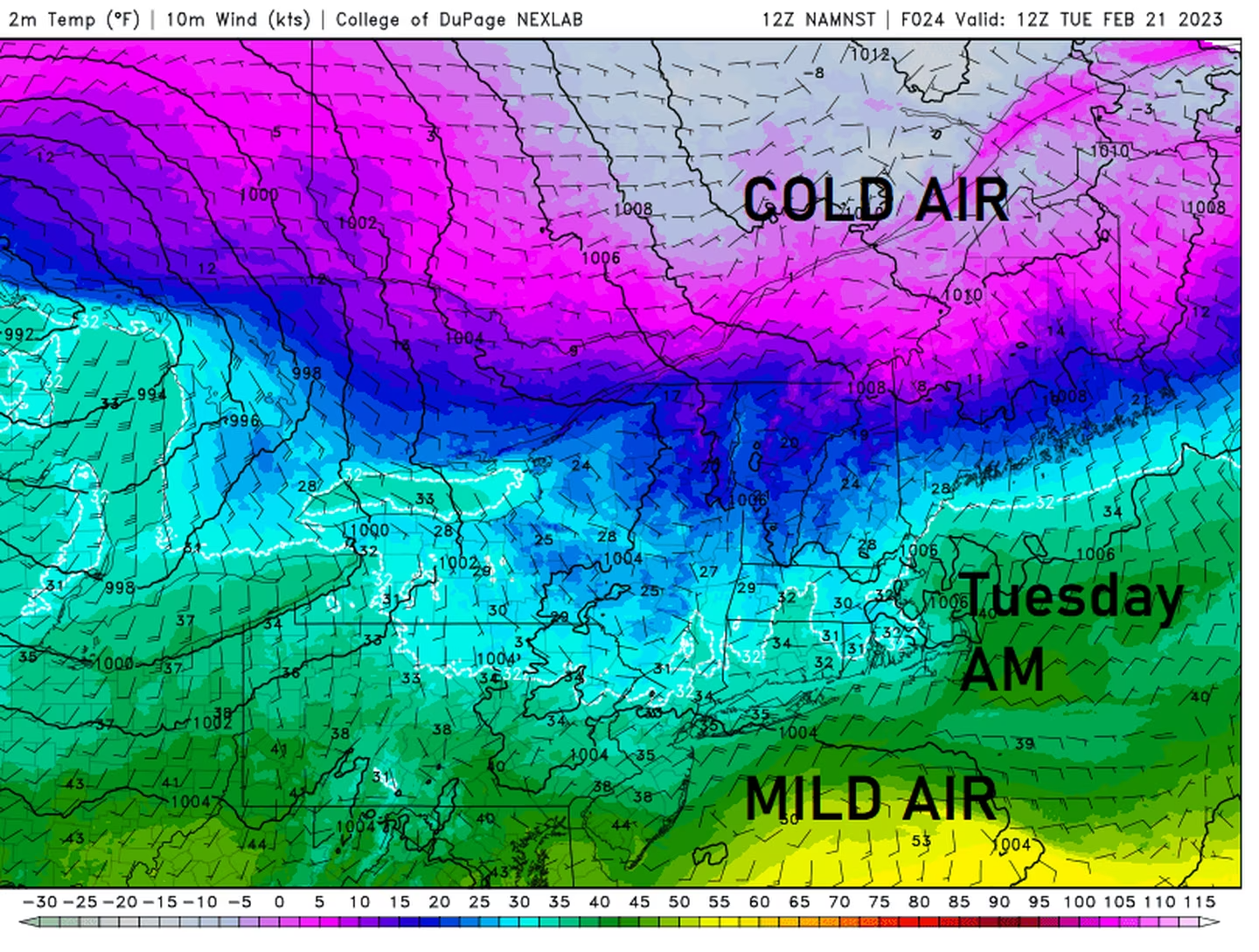 On Tuesday some energy in the atmosphere will produce precipitation. It's going to be marginally cold enough for snow in some of the area.
I expect on-and-off precipitation during the day on Tuesday, heaviest south of Boston in the morning and north of Boston in the evening. It will either be rain or very wet snow. The map below indicates that the best chance for any accumulation, especially on the grass, would be to the north of the Mass Pike. However, there could be some light accumulation south of Boston as well from the contrast between the cold and milder air.
There will be a little break in the action during the day on Wednesday and temperatures will get into the 40s, so any snowfall is likely to melt. Then another weather system will approach on Wednesday night. Snow, mixed sleet, and rain will arrive during the evening and continue Thursday morning. This storm will be more complicated and will have more moisture.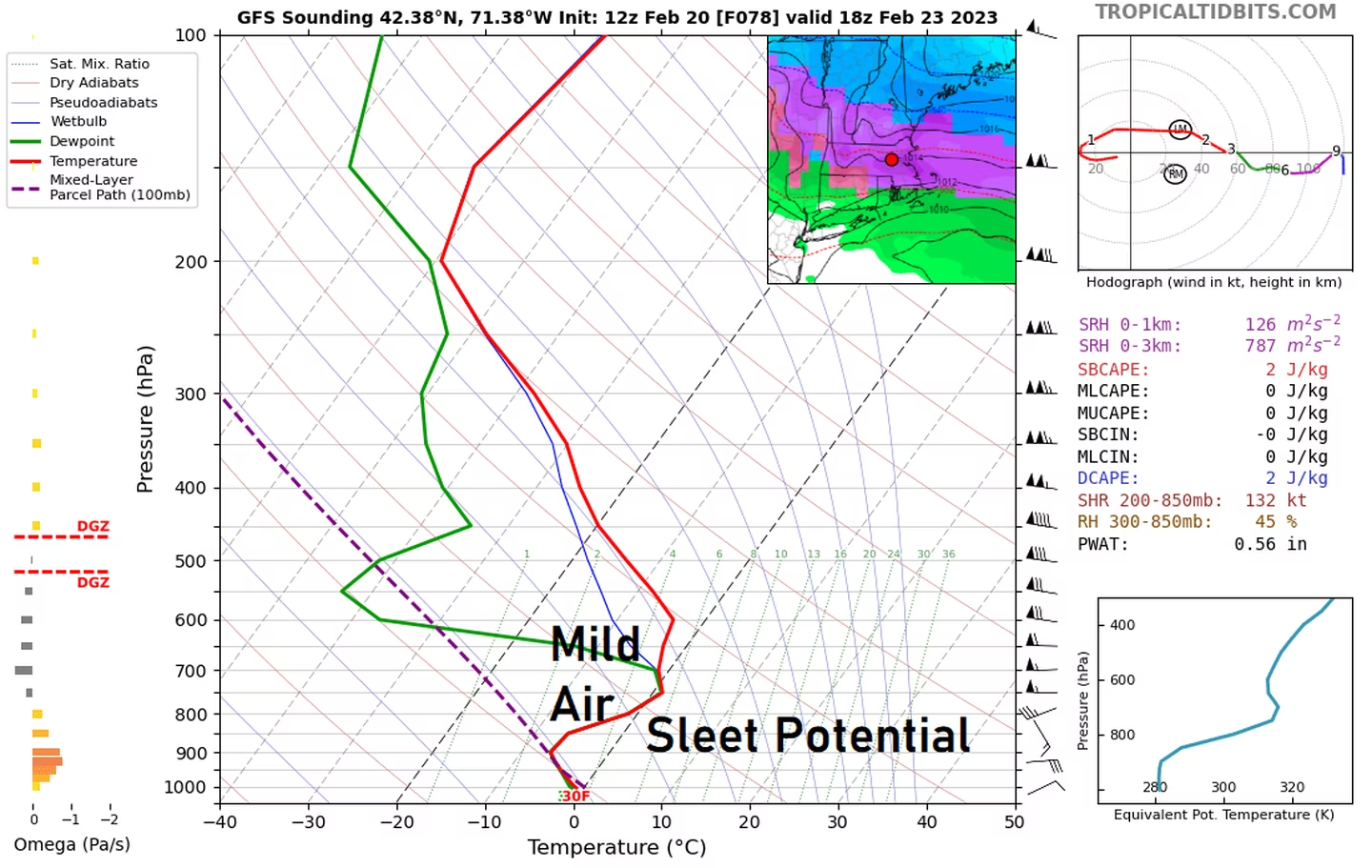 Precipitation Thursday will transition to a mixed bag. There could be significant sleet or even freezing rain on Thursday depending on the exact structure of the atmosphere. It is still early to know exactly who will see the most snow and sleet and who will get mainly rain, but northern Massachusetts is likely to have the most significant snow.
The Thursday morning commute looks messy. There may even be a period of sleet that will continue for quite a while.
Behind this system weather conditions will turn colder for Friday and Saturday. Saturday's highs are likely to remain under freezing in many areas. How long the cold lasts is still a bit of a question but at least for the end of February it's going to feel like winter.
Daily Local Weather Forecast
powered by: