Weather
Snow maps: How much accumulation to expect in Mass.
"Sloppy coating to 2" immediate coast, Boston and areas south where it changes to rain."
You might want to keep your shovel handy a little longer — a messy wintry mix, including snow, has arrived in Massachusetts.
The storm arrived Friday night, bringing with it a wintry mix of snow, sleet, and rain that continue Saturday.
So far, local meteorologists are expecting higher snow accumulations will be seen at the state's higher elevations and north of the Mass. Pike.
Below, see which areas of Massachusetts and the region forecasters are saying could see accumulating snowfall from the storm.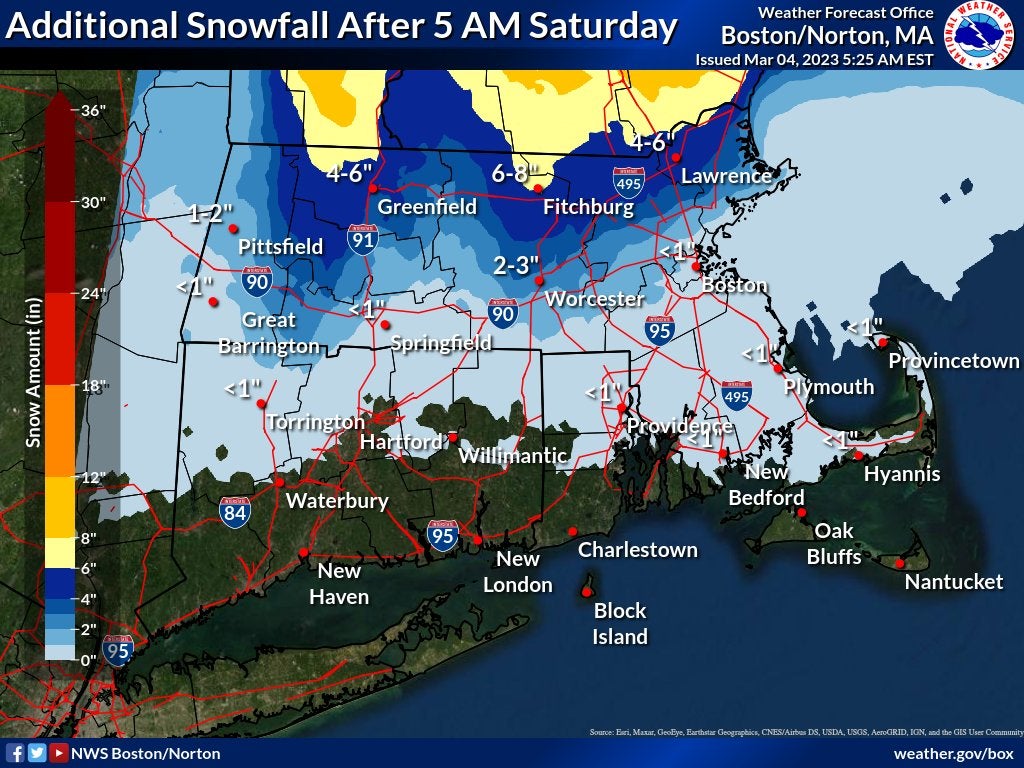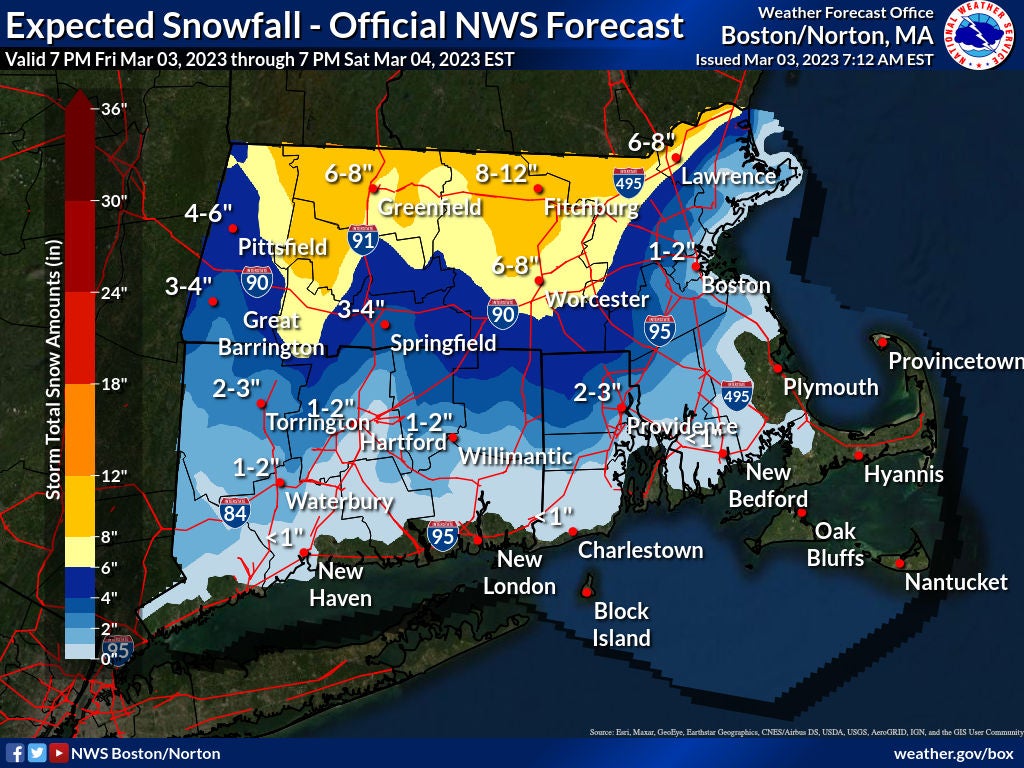 Newsletter Signup
Stay up to date on all the latest news from Boston.com