Weather
Map: Here's how hot it will feel in Mass. on Thursday
"The calendar says April, but it will be feeling like July out there by this afternoon as temperatures soar well into the 80s!"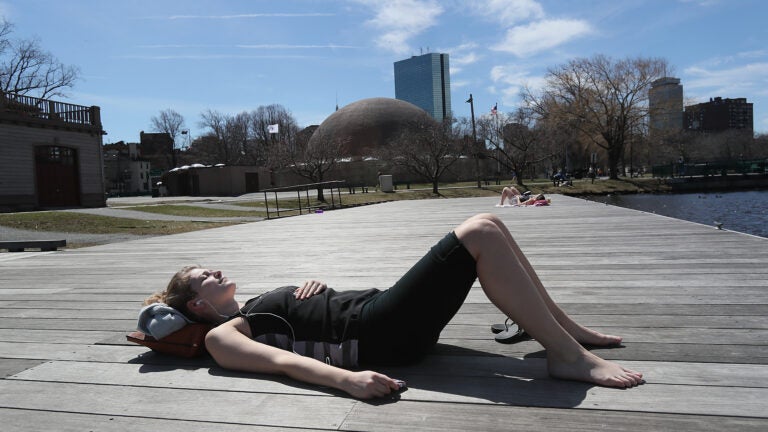 Time to break out the summer attire.
The National Weather Service is forecasting that Massachusetts and the rest of southern New England are in for summer-like temperatures on Thursday.
"The calendar says April, but it will be feeling like July out there by this afternoon as temperatures soar well into the 80s!" service meteorologists said.
How high will the temperatures reach? The service is predicting with the near-record highs it could feel as warm as 84 degrees in the Boston area, while some spots in Western Massachusetts could see temperatures climb to 90.
It will be the first day since September that 80-degree weather will be making an appearance for many areas away from the coast.
"Enjoy this beautiful Summer preview of a day, southern New England!" the forecasters wrote.
Newsletter Signup
Stay up to date on all the latest news from Boston.com