Weather
Boston weather: Here's what to expect from Wednesday's forecast
Mostly sunny and warm.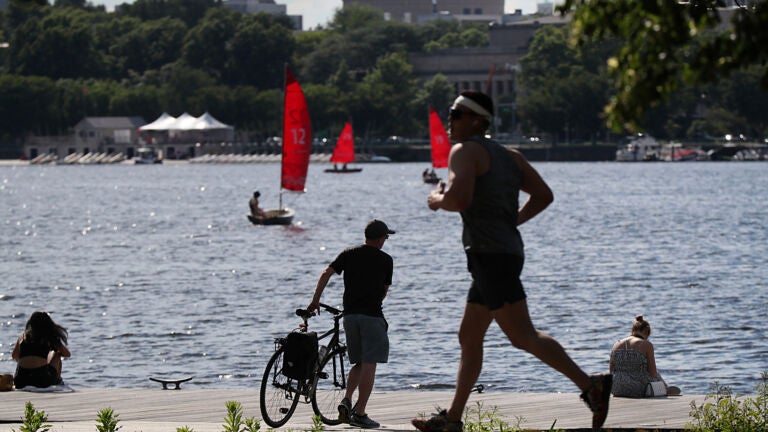 The Boston weather forecast for Wednesday calls for pleasant mid-summer conditions.
Forecasters expect mostly sunny skies with high temperatures in the upper 80s to low 90s. Humidity levels will not be terribly high. Widely scattered showers are possible, mostly in parts of Western Massachusetts.
Better chances for showers and thunderstorms will come on Thursday and Friday.
Daily Local Weather Forecast
Hourly Forecast
32°

32 degrees

Precipitation

40%

9AM

32°

32 degrees

Precipitation

40%

10AM

33°

33 degrees

Precipitation

41%

11AM

33°

33 degrees

Precipitation

43%

12PM

34°

34 degrees

Precipitation

20%

1PM

34°

34 degrees

Precipitation

16%

2PM

34°

34 degrees

Precipitation

16%

3PM

33°

33 degrees

Precipitation

16%

4PM

32°

32 degrees

Precipitation

16%

5PM

31°

31 degrees

Precipitation

10%

6PM

30°

30 degrees

Precipitation

0%

7PM

30°

30 degrees

Precipitation

0%

8PM
powered by:
Daily Local Weather Forecast
powered by:
Newsletter Signup
Stay up to date on all the latest news from Boston.com