Weather
Boston weather: Here's what to expect from Tuesday's forecast
Sunny and warm with chances for showers and thunderstorms.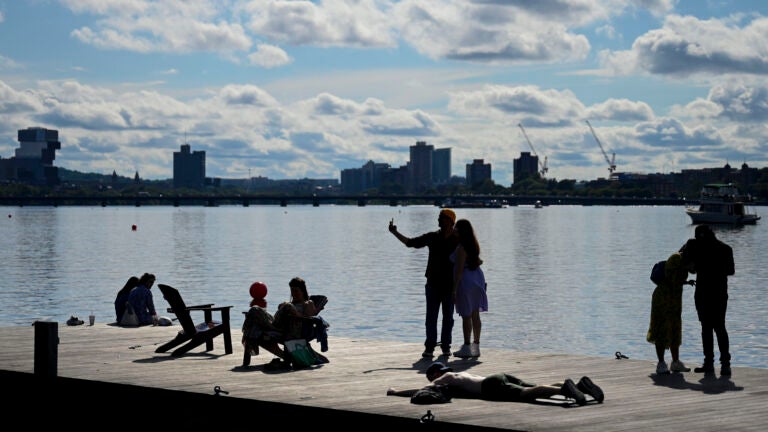 The Boston weather forecast for Tuesday calls for another warm summer day with chances for rain.
Forecasters expect periods of sunshine with humid air and high temperatures in the 80s. Scattered showers and thunderstorms are possible during the afternoon and evening.
Wednesday could see highs reach the 90s.
Daily Local Weather Forecast
Hourly Forecast
30°

30 degrees

Precipitation

0%

8AM

31°

31 degrees

Precipitation

0%

9AM

33°

33 degrees

Precipitation

0%

10AM

34°

34 degrees

Precipitation

0%

11AM

36°

36 degrees

Precipitation

0%

12PM

37°

37 degrees

Precipitation

0%

1PM

38°

38 degrees

Precipitation

0%

2PM

37°

37 degrees

Precipitation

0%

3PM

35°

35 degrees

Precipitation

0%

4PM

33°

33 degrees

Precipitation

0%

5PM

32°

32 degrees

Precipitation

0%

6PM

32°

32 degrees

Precipitation

0%

7PM
powered by:
Daily Local Weather Forecast
Mostly cloudy with showers
powered by:
Newsletter Signup
Stay up to date on all the latest news from Boston.com